Regular price
Sale price
$25.00
Unit price
per
Sale
Sold out
A Mediterranean-inspired body lotion that has everything you need to keep skin smooth and hydrated. Organic olive oil softens, nourishes, and protects dry skin and combines beautifully with the soothing essential oils of organic lavender and rosemary.
Heals dry skin
Protects skin from environmental stressors
Suitable for eczema and dry skin conditions
All skin types
HERO INGREDIENTS
Olive Oil
Lavender Essential Oil
Rosemary Essential Oil
Share
Full Ingredient List

Water, olive oil*, cetearyl alcohol, glycerin, stearic acid, tocopherol, lavender essential oil*, rosemary essential oil*, sodium cetearyl sulfate, sodium levulinate, sodium anisate, glyceryl caprylate.
*certified organic
How To Use

Apply to clean, dry skin.
Shipping & Return Policy

---

Location

Purchase Price

Shipping Cost

Standard Shipping:
Canadian Provinces & Contiguous United States
$70 and over*
Free
under $70
$8 flat rate
Wholesale:
Canadian Provinces & Contiguous United States
$500 and over*
Free
under $500
$12 flat rate
Kitchener Headquarters in-store/curbside pick-up
Free

 

*Please note that the purchase of electronic gift cards does not count towards the Free Shipping total.

Shipping

You will receive an email confirming your order with us. As soon as your order has been shipped you will receive an email with your tracking number. If, for some reason, you do not receive this email, you can log into your account and check the status of your order.

If you have chosen local pickup you will be notified via email when your order has been prepared and is ready for pickup.

If your package arrives and there are broken/damaged products, please take a photo of how the parcel arrived and the broken/damaged items. Please take extreme caution when handling any broken glass. Once you have the photos we ask that you send them to hello@cocoonapothecary.com for directions on the next steps or replacement.

For any missing items please contact us when your order arrives at hello@cocoonapothecary.com for further instructions.

We do our best to get orders out within 2-3 business days of receipt. Shipping times vary according to the final destination. Please note that deliveries may be delayed due to COVID-19.

 

| | Canada | United States |
| --- | --- | --- |
| Estimated Shipping Time | 2-6 business days | 5-9 business days |

Most Canadian orders are shipped via UPS or Canada Post. If the delivery agent is unable to deliver your package according to their normal delivery procedures, they will make a reasonable effort to leave your order at the location you have designated. In case of security, weather or access concerns, the agent will leave your package at another nearby location or at the nearest post office. In this latter case, you will receive a delivery notice card with pickup instructions. Please ensure you pick up your order within 15 days of receiving a delivery card notice; otherwise, UPS will return your package to us. If, for some reason, your package is returned to us, we will happily resend your order for a small shipping fee of $8.

Expedited shipping to Canadian destinations and all U.S. orders are shipped via UPS (regular, signature and expedited shipments).

Please note that if a P.O. Box address is provided, the recipient's telephone number must be included on the label. All P.O Boxes will be shipped via Canada Post.

Orders being shipped to the US may be subject to a customs inspection and fees. In the event that customs fees, brokerage fees and/or taxes are applied to your order, these are the responsibility of the purchaser. We do not pay for duties and/or taxes, nor can we control delays due to customs and import laws. A shipping refund will not be given if your package is delayed beyond our control.

We currently do not ship our products outside of North America.

Returns

We cannot modify or cancel an order once it has been processed and shipped. This is because shipping is done by UPS and we do not have the ability to intercept orders after they have been shipped out.

Within 30 days of purchase, you may return all unopened items for a full refund.*
Within 30 days of purchase, you may exchange all gently-used opened items for a refund.
After 30+ days of purchase, all items are final sale and cannot be returned
All accessories are final sale.

Our goal is to help you find products that you and your skin will love! If you have any questions or concerns, please contact our Customer Service Specialist team at hello@cocoonapothecary.com.

To initiate a return, please email us at hello@cocoonapothecary.com prior to mailing any products; otherwise, we will not be able to offer a reimbursement or store credit for any products shipped to us. In your email, please include the following information:

Your order number
The item you would like to return
The reason for the return
Please note that once your items have been received and processed at Cocoon Apothecary, we will inspect the condition of the item(s). If the condition of the item(s) accurately matches the description you provided to our Customer Service team, we will then initiate a refund to your original payment method or provide you with a store credit via email.

Cocoon Apothecary will not refund the cost of shipping fees on your original order. The customer is responsible for all fees related to the return. Cocoon Apothecary will not pay duties, brokerage fees or taxes on return shipments. In addition, all returns must be sent with a tracking number. Before returning an order, please email hello@cocoonapothecary.com for further instructions.

Once your items have been received at Cocoon Apothecary and processed, you will receive an email notification letting you know your refund has been processed.

Please allow up to 7 business days for the return to be processed by your financial institution.

If we perceive an order to be fraudulent, we will place the order on hold. We will then email and/or call the customer using the contact information provided at checkout to confirm the order. If we do not hear back within 2 business days, we will cancel the order.

Any additional questions? Contact hello@cocoonapothecary.com
Bottle Return

Cocoon offers a convenient bottle recycling program. Our customers can return their containers to our headquarters or ask one of our local retailers if they participate in the program. The bottles are sanitized and reused, while the pumps and caps are collected for recycling through one of our trusted partners. The materials are separated, cleaned and then upcycled into new products.
View full details
Olive Oil
BOTANICAL NAME: Olea europaea
EXTRACTION: Cold pressed 
DESCRIPTION:The olea europaea tree is found in the Mediterranean basin and has been growing since the 8th millennium BC.  It grows up to 8 meters tall and can live for hundreds of years.  It produces a fruit that ripens from green to black, and when cold pressed, produce a rich oil.  This oil has been used since ancient times by Greeks and Egyptians as a cleaner, moisturizer, antibacterial agent, and for muscle injury prevention.  
KEY ACTIVES: Vitamin E, vitamin K, polyphenols, linoleic acid, oleic acid and squalene
FOUND IN: Touchy Feely Body Lotion, Purist Body Lotion, Coffee Scrub Bar Soap, Lavender Bar Soap,May Chang Bar Soap, Peppermint Bar Soap. 
Lavender Essential Oil
BOTANICAL NAME: Lavandula (from the Latin word lavo meaning to wash-because of its use in soaps) Angustifolia (narrow-leaved)
EXTRACTION: Steam distillation
DESCRIPTION: The lavender plant is a shrub that produces small, purple, fragrant flowers.  It is a hardy perennial that is grown in several different climates and countries with the largest producer being France. This herb is steeped in human history, from ancient bathing rituals to traditional wedding bouquets symbolizing devotion and purity. Always used to perfume, to cleanse, and to heal, lavender was also added to smelling salts in Victorian times, and clutched by women in labour for strength and courage. The birth of modern day aromatherapy can be attributed to lavender. Chemist Rene-Maurice Gattefosse (1881-1950), who coined the term "aromatherapy", was in a terrible lab accident that left him with a severely burned arm. He successfully treated it with lavender oil and began a lifelong study of essential oils. Lavender oil contains linalool and linalyl acetate  that combine to create soothing properties to calm redness and irritation. The aroma is a clean, herbal, floral.
KEY COMPONENTS: Linalool and linalyl acetate
FOUND IN: CLEANSE - Tea Tree & Aloe, MOISTURIZE - Juniper & Hemp, Petal Purity Facial Cleanser, Petal Purity Exfoliating Facial Cleanser, Touchy Feely Body Lotion, Touchy Feely Hand Soap, Touchy Feely Bubble Bath, Bath Cube - Lavender, Bath Cube - Spruce Flora, Bath Salt - Lavender, Bath Salt - Spruce Flora
Rosemary Essential Oil
BOTANICAL NAME: Rosmarinus (Latin name ros - dew and marinus - of the sea) officinalis 
EXTRACTION: Steam distillation 
DESCRIPTION: Rosemary, or Rosmarinus officinalis, is a perennial herb native to the Mediterranean and Asia.  The plant itself is a small, hardy, evergreen shrub with fragrant green needles.  It produces white, pink, purple, or blue flowers and is relatively hardy in cooler climates.  Rosemary was sacred to ancient Egyptians, Romans and Greeks.  Myths recount that Virgin Mary spread her blue cloak over a white-flowered rosemary bush, turning the flowers blue, giving this bush the name "Rose of Mary."  Rosemary has a rich history and use in Folklore as well as traditional medicine.  In the Middle Ages it became known as the love charm as brides, grooms and guests would wear a sprig of rosemary when attending wedding ceremonies.  It was also said to improve memory, aid with paralyzation, and treat gout many hundreds of years ago.  The essential oil is extracted by steam distilling the small, green leaves.  The compound that is derived from this process contains a number of phytochemicals responsible for its therapeutic properties.  The essential oil also contains camphor, a chemical compound delivering healing properties such as its ability to heal, soothe and treat many skin conditions.  The oil is colourless or pale yellow and has a fresh and herbaceous scent. 
KEY COMPONENTS: A-pinene, b-pinene, borneol, camphor, bornyl acetate, camphene, 1, 8-cineole, limonene 
FOUND IN: Touchy Feely Bubble Bath, Touchy Feely Body Lotion, Touchy Feely Hand Soap
Customer Reviews
Write a Review
Ask a Question
02/28/2023
Cindy K.

Canada
Touchy Feely body lotion
I like the cream itself, nice texture & absorbs in nicely & don't mind the smell but I wish it came in the Rosey Cheeks scent, that's my favourite.
02/11/2023
Melanie B.

Canada
I really like it, I work in a dental clinic and it's helping to heal my hands from all the hand sanitizer I use.
02/08/2023
Angelique H.

Canada
New Favourite
I bought some of this for my Mom for Christmas... however my Stepdad has now stolen it from her! He has been using podiatrist recommended type lotion on his feet for years. When he ran out recently he tried the Cocoon lotion and has completely switched! He loves it so much I recently ordered him two more bottles. Happy customer!
01/14/2023
Holly C.

Canada
Love this product!
I have very sensitive skin and am always skeptical about trying new products. I felt like my face was really dull and gave this product a try. I'm glad I did! After just a week of using it I felt and saw a difference. Less breakouts and more of a soft glow. I ended up buying this stuff my sister and she loves it too.
01/14/2023
Adele E.

Canada
Perfect
I have been using and gifting Touchy Feely body lotion for a few years. It is by far the best body lotion. Lovely soft natural fragrance of lavender and rosemary. My skin just loves this lotion and anyone I gift it to, loves it as well.
01/07/2023
P.J. Gagne

Canada
Bought as a Christmas Gift
My daughter loves this stuff and she loves this store. She really supports small, local business.
09/21/2022
Amber

United States
Touchy Feely
This body lotion is one of the best lotions I've ever used. I love knowing that it doesn't have bad chemicals or ingredients too! The smell is amazing!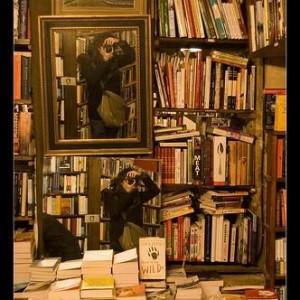 DB
09/12/2022
Deborah B.

Canada
Luxury
Fragrant and perfect balance for my aging skin
07/12/2022
Barb M.

Canada
LOVE!
This is the best lotion. Everyone I have purchased this for raves about it. It smells divine and isn't greasy.
07/12/2022
Cocoon Apothecary
Thank you so much for your review! We are so glad you and your friends love the product!
06/04/2022
Mary Y.

Canada
Cocoon apothecary
I always love visiting the store. The sales woman is so welcoming and helpful plus as a bonus, the place smells amazing
05/13/2022
Jane D.

Canada
Excellent
Love the fragrance and the softness!
03/18/2022
Martha W.

Canada
Body Lotion
Great, love the fragrance and it is hydrating my skin
12/16/2021
Amy C.

Canada
Amazing lotion!
Love this scent and love the feel of this lotion. Calming and soothing.
12/13/2021
Rosa M.

United States
My new favorite body lotion
My skin feels smooth and supple after a couple of applications. A must-have for winters!
11/08/2021
Jacqueline S.

Canada
Smells so good.
I have super dry skin and honestly… I'd probably be better off using the unscented body lotion or straight shea butter. But this stuff feels good and makes my nose so happy that I don't care. It's what perfume wishes it was, instead of headache-inducing phthalate soaked fakery. If I fell into a vat of this slightly awkwardly named lotion, I'd just stay there. You'd find me, hours later, incredibly well-moisturized and smiling dreamily.
11/01/2021
Soraya S.

Canada
So far so good
Am loving it thus far. Has kept my skin moisturized all day long. Let's see how it goes when it's minus-ridiculous-degrees-Celcius in the dead of the Prairie winters. The scent kind of reminds me of the Tantra body butter I sometimes get from Sage, only lighter.
10/24/2021
Nadine H.

Canada
Great product
This lotion is hydrating with a great fragrance
08/05/2021
Brenda R.

Canada
Love this lotion!!!
This product has an amazing hydrating non greasy feel to it that absorbs right into your skin. And the scent is light and fresh.
08/05/2021
Cocoon Apothecary
We are so happy you are enjoying it!
07/27/2021
Laurie M.

Canada
Hydrated Skin
The body lotion does as indicated - moisturizers and keeps skin hydrated.

AG
07/07/2021
Andrea G.

Canada
Wonderful
I love this lotion. It has a natural scent to it (doesn't smell like manufactured or artificial lavender). It absorbs well and doesn't feel greasy. The whole purchasing experience was great and local delivery was very quick. I plan on replenishing all of my skincare items with this company.
07/07/2021
Cocoon Apothecary
We absolutely LOVE to hear this! We use 100% pure lavender when making this product and we are happy you noticed. We can't wait to have you replenish all your skin care items with us. If you are able to pop in store we would love to have you and go over all your skin care needs.