Regular price
Sale price
$15.00
Unit price
per
Sale
Sold out
Spot Dabber can be applied to acne-prone skin to calm, cleanse and refine pores.  Aloe vera, witch hazel, and xanthan gum create a soothing gel base that contains purifying tea tree and lavender oils. A gentle product for problem skin.

A soothing astringent to dry out skin
Purifies and balances area
Helps calm redness and irritation
HERO INGREDIENTS
Witch Hazel Hydrosol
Aloe Vera
Tea Tree Essential Oil
Lavender Essential Oil
Share
Full Ingredient List

Witch hazel hydrosol, water, lavender essential oil*, tea tree essential oil*, glycerin, sodium levulinate, sodium anisate, aloe vera leaf powder*, xanthan gum.
*certified organic
How To Use

Wash your face before applying a thin layer of the product to the affected area. Can be used up to 3 times a day.
Packaging

Glass roll-on bottle in a paper box.
Shipping & Return Policy

---

Location

Purchase Price

Shipping Cost

Standard Shipping:
Canadian Provinces & Contiguous United States
$70 and over*
Free
under $70
$8 flat rate
Wholesale:
Canadian Provinces & Contiguous United States
$500 and over*
Free
under $500
$12 flat rate
Kitchener Headquarters in-store/curbside pick-up
Free

 

*Please note that the purchase of electronic gift cards does not count towards the Free Shipping total.

Shipping

You will receive an email confirming your order with us. As soon as your order has been shipped you will receive an email with your tracking number. If, for some reason, you do not receive this email, you can log into your account and check the status of your order.

If you have chosen local pickup you will be notified via email when your order has been prepared and is ready for pickup.

If your package arrives and there are broken/damaged products, please take a photo of how the parcel arrived and the broken/damaged items. Please take extreme caution when handling any broken glass. Once you have the photos we ask that you send them to hello@cocoonapothecary.com for directions on the next steps or replacement.

For any missing items please contact us when your order arrives at hello@cocoonapothecary.com for further instructions.

We do our best to get orders out within 2-3 business days of receipt. Shipping times vary according to the final destination. Please note that deliveries may be delayed due to COVID-19.

 

| | Canada | United States |
| --- | --- | --- |
| Estimated Shipping Time | 2-6 business days | 5-9 business days |

Most Canadian orders are shipped via UPS or Canada Post. If the delivery agent is unable to deliver your package according to their normal delivery procedures, they will make a reasonable effort to leave your order at the location you have designated. In case of security, weather or access concerns, the agent will leave your package at another nearby location or at the nearest post office. In this latter case, you will receive a delivery notice card with pickup instructions. Please ensure you pick up your order within 15 days of receiving a delivery card notice; otherwise, UPS will return your package to us. If, for some reason, your package is returned to us, we will happily resend your order for a small shipping fee of $8.

Expedited shipping to Canadian destinations and all U.S. orders are shipped via UPS (regular, signature and expedited shipments).

Please note that if a P.O. Box address is provided, the recipient's telephone number must be included on the label. All P.O Boxes will be shipped via Canada Post.

Orders being shipped to the US may be subject to a customs inspection and fees. In the event that customs fees, brokerage fees and/or taxes are applied to your order, these are the responsibility of the purchaser. We do not pay for duties and/or taxes, nor can we control delays due to customs and import laws. A shipping refund will not be given if your package is delayed beyond our control.

We currently do not ship our products outside of North America.

Returns

We cannot modify or cancel an order once it has been processed and shipped. This is because shipping is done by UPS and we do not have the ability to intercept orders after they have been shipped out.

Within 30 days of purchase, you may return all unopened items for a full refund.*
Within 30 days of purchase, you may exchange all gently-used opened items for a refund.
After 30+ days of purchase, all items are final sale and cannot be returned
All accessories are final sale.

Our goal is to help you find products that you and your skin will love! If you have any questions or concerns, please contact our Customer Service Specialist team at hello@cocoonapothecary.com.

To initiate a return, please email us at hello@cocoonapothecary.com prior to mailing any products; otherwise, we will not be able to offer a reimbursement or store credit for any products shipped to us. In your email, please include the following information:

Your order number
The item you would like to return
The reason for the return
Please note that once your items have been received and processed at Cocoon Apothecary, we will inspect the condition of the item(s). If the condition of the item(s) accurately matches the description you provided to our Customer Service team, we will then initiate a refund to your original payment method or provide you with a store credit via email.

Cocoon Apothecary will not refund the cost of shipping fees on your original order. The customer is responsible for all fees related to the return. Cocoon Apothecary will not pay duties, brokerage fees or taxes on return shipments. In addition, all returns must be sent with a tracking number. Before returning an order, please email hello@cocoonapothecary.com for further instructions.

Once your items have been received at Cocoon Apothecary and processed, you will receive an email notification letting you know your refund has been processed.

Please allow up to 7 business days for the return to be processed by your financial institution.

If we perceive an order to be fraudulent, we will place the order on hold. We will then email and/or call the customer using the contact information provided at checkout to confirm the order. If we do not hear back within 2 business days, we will cancel the order.

Any additional questions? Contact hello@cocoonapothecary.com
Bottle Return

Cocoon offers a convenient bottle recycling program. Our customers can return their containers to our headquarters or ask one of our local retailers if they participate in the program. The bottles are sanitized and reused, while the pumps and caps are collected for recycling through one of our trusted partners. The materials are separated, cleaned and then upcycled into new products.
View full details
Witch Hazel Hydrosol
BOTANICAL NAME: Hamamelis (Greek - name for another plant) virginiana (Virginia) 
EXTRACTION: Steam distillation
DESCRIPTION: Witch Hazel hydrosol is a water distillate extracted from the witch-hazel shrub, or the Hamamelis virginiana.  The witch hazel plant is found in North America and has been used in traditional indigenous medicine for centuries. Witch hazel is an astringent with multiple skincare benefits.  Indigenous cultures in North America use this astringent to treat swellings, inflammations and tumors.  Their healing methods using this ingredient were adopted by early Puritan settlers once they arrived from Europe.  It was Dr. Charles Hawes who discovered that steam distillation of witch hazel stems and bark produced stronger healing capabilities and was the first to market witch hazel as "Hawes Extract" in Essex, Connecticut at the end of the 19th century.  Witch hazel hydrosol is clear and colourless and has an innate ability to sooth, calm and cool skin. It contains astringent tannins gallic acid, hamamelitannin  and proanthocyanidins that have a drying effect on the skin. 
KEY COMPONENTS: gallic acid, hamamelitannin, proanthocyanidin
FOUND IN: AFTERSHAVE – Bay Rum, AFTERSHAVE – Muskoka, CLEANSE – Tea Tree & Aloe Vera, Sweet Orange Gel Cleanser, Sweet Orange Exfoliating Cleanser, Spot Dabber for Acne Prone Skin
Aloe Vera
BOTANICAL NAME: Aloe barbadensis
EXTRACTION: Cold pressed
DESCRIPTION: Aloe Vera has been used for centuries in various parts of the world as a medicinal product.  The plant is a succulent found typically in tropical and hot climates. It is native to tropical and southern Africa, Madagascar, Jordan, the Arabian Peninsula, and various islands in the Indian Ocean.  This plant's leaves are thick and serrated, containing a gel-like substance and produces a beautiful yellow, tubular flower in the summer.  The gel extracted from the leaves of the aloe vera plant contains soothing polysaccharides that bind moisture to skin, giving it its soothing, protective hydration.
KEY COMPONENTS: Polysaccharides (glucomannan and acemannan), carboxypeptidase, magnesium, zinc, calcium, glucose, cholesterol, salicylic acid, prostaglandin precursors (gamma-linolenic acid [GLA]), vitamins A, C, E, lignins, saponins, plant sterols and amino acids.
FOUND IN: CLEANSE - Tea Tree & Aloe, MOISTURIZE - Juniper & Hemp, SHAVE - Fir Balsam & Clove, Sweet Orange Gel Cleanser, Sweet Orange Exfoliating Cleanser
Tea Tree Essential Oil
BOTANICAL NAME: Melaleuca (from Greek melas - black and leukos - white, of many species the trunk is black and the shoots are white) alternifolia 
EXTRACTION: Steam Distilled 
DESCRIPTION: The tea tree, or Melaleuca alternifolia, is a tree native to Southeast Queensland and New South Wales in Australia. The leaves and twigs of this tree are steam distilled to create an essential oil with a fresh camphorous odor. Tea tree oil contains powerful monoterpenes terpinen-4-ol, pinene and terpineol that have a purifying effects on the skin.
KEY COMPONENTS: Terpinen-4-ol, a-Pinene a-Terpineol
FOUND IN: CLEANSE - Tea Tree + Aloe, Spot Dabber for Acne Prone Skin
Lavender Essential Oil
BOTANICAL NAME: Lavandula (from the Latin word lavo meaning to wash-because of its use in soaps) Angustifolia (narrow-leaved)
EXTRACTION: Steam distillation
DESCRIPTION: The lavender plant is a shrub that produces small, purple, fragrant flowers.  It is a hardy perennial that is grown in several different climates and countries with the largest producer being France. This herb is steeped in human history, from ancient bathing rituals to traditional wedding bouquets symbolizing devotion and purity. Always used to perfume, to cleanse, and to heal, lavender was also added to smelling salts in Victorian times, and clutched by women in labour for strength and courage. The birth of modern day aromatherapy can be attributed to lavender. Chemist Rene-Maurice Gattefosse (1881-1950), who coined the term "aromatherapy", was in a terrible lab accident that left him with a severely burned arm. He successfully treated it with lavender oil and began a lifelong study of essential oils. Lavender oil contains linalool and linalyl acetate  that combine to create soothing properties to calm redness and irritation. The aroma is a clean, herbal, floral.
KEY COMPONENTS: Linalool and linalyl acetate
FOUND IN: CLEANSE - Tea Tree & Aloe, MOISTURIZE - Juniper & Hemp, Petal Purity Facial Cleanser, Petal Purity Exfoliating Facial Cleanser, Touchy Feely Body Lotion, Touchy Feely Hand Soap, Touchy Feely Bubble Bath, Bath Cube - Lavender, Bath Cube - Spruce Flora, Bath Salt - Lavender, Bath Salt - Spruce Flora
Customer Reviews
Write a Review
Ask a Question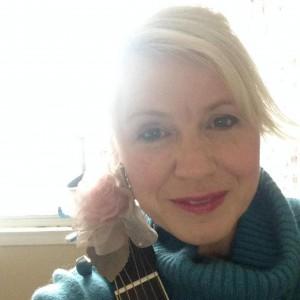 RP
09/05/2022
Rosslyn P.

Canada
A little dap will do ya ;)
This product is so helpful, because as a 59 year old, post-menopausal woman, I still get break outs on my chin area. I love the natural, non synthetic ingredients!
08/10/2022
Lindsay M.

Canada
Great spot dabber
. I recommend this product, it works great.
08/10/2022
Cocoon Apothecary
YAY! we are thrilled this product works so well for you!!
07/04/2022
Brittney W.

Canada
Great product and service
I have loved this product for a number of years. Just recently I purchased online instead of from my aesthetician and the shipping took only 2 days! Love this company and will continue to purchase their products.
07/04/2022
Cocoon Apothecary
We are so thrilled you love it!! Great product to keep those pesky breakouts at bay. Enjoy your order!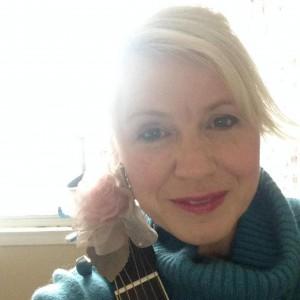 RP
04/22/2022
Rosslyn P.

Canada
Great for helping to diminish acne breakouts!
I have purchased this "Spot Dabber" quite a few times for my post-menopausal acne treatment. I still can't believe I have breakouts at my age, but this is a great treatment for those pesky pimples. With repeated use, this products works to diminish them. I will continue to purchase this great, natural product!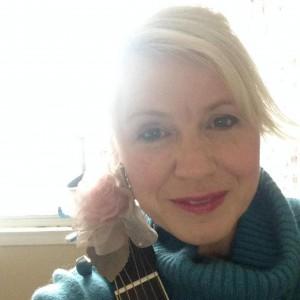 RP
06/03/2021
Rosslyn P.

Canada
Spot Dabber for Acne
It is not working as well as it had when I'd used it in the past.
06/02/2021
Hayley R.

Canada
Too Soon to Tell
I bought this at the tail end of a breakout. Haven't used it a ton yet so tough to say how effective it is overall, but when I did use it, it seemed to dry out the blemish. It is really runny, drips out quickly and is very scented. If you're like me and have lots of hormonal breakouts on the chin/around the lip area, I would suggest dabbing the ball onto your finger and applying the product with your finger. I got it in my mouth the first few times I used it - totally my fault, just a suggestion for application!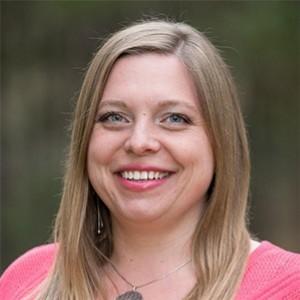 RB
05/07/2021
Rachel B.

Canada
Works well and quickly.
My teen has started to develop some pimples along her hairline. Within days of starting to use this, there was noticeable improvement.
05/05/2021
Amanda M.

Canada
Natural Skin Solution
I have only used the spot dabbed a couple of times since I purchased it but each time it has calmed the skin around a blemish and reduced the appearance of the blemish. It feels nice on as well, no stinging or burning. Fair warning the smell is strong.
04/29/2021
Anne W.

Canada
Spot Dabber for Acne
Very effective for the odd spot - doesn't dry out your skin at all.
03/31/2021
Tracy M.

Canada
My face is sighing with relief
Smells great, doesn't feel heavy on my face, quick and easy application, my maskne is improving after just a few weeks of TLC.
03/18/2021
Heather C.

Canada
Actually works!
Works like a charm and will last a long time; very happy with this product!
03/10/2021
Tina K.

Canada
Amazing!
I suffer from acne prone skin and anytime I have a break out I'll use the Spot Dabber and I see a difference the next day! I've never used anything like this before and I've tried multiple products! I love this product and will recommend it to anyone!
03/04/2021
Lisa C.

Canada
Easy-peasy way to clearer skin
Liked the product. Worked well at cleaning up my face from wearing masks all day. Easy to use, absorbs quickly. Good product
01/27/2021
Dawn B.

Canada
Works great!
Both of my daughter's love to use this on their blemishes.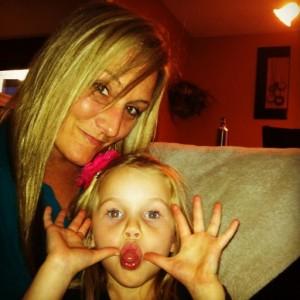 JH
01/13/2021
Jess H.

Canada
Love the natural properties
My teenage son uses this and loves it. I love that it is a natural and safe product for him to use.
11/26/2020
Stephanie P.

Canada
Magical!
Love this!! Any time I have a breakout I grab my dabber!! Works like a charm :)
11/26/2020
Lisa J.

Canada
Spot dabber
This is great to keep in my purse to dab on to keep the Maskne at bay. It dries out the spots that are breaking out without drying the rest of my skin.
11/11/2020
Kathryn C.

Canada
Absolute Lifesaver!!!
I am a huge fan on cocoon products and get numerous compliments on my skin! Every now and then I get the occassion breakout and this spot dabber always comes to my rescue!!! Its smells great and gets rid of my zits fast! Thank you for such an awesome product!
10/27/2020
Vanessa Q.

Canada
Loved it!!
I'm so pleased with this product! Smells great, and works great too. I love the roller ball applicator, it dispenses just the right amount.
08/13/2020
Carin L.

Canada
A really amazing product
My daughter loves this product. Both for the aromatherapy and the skin result.