Eyewaken Eye Cream
Regular price
$30.00 CAD
$0.00 CAD
Unit price
per
A revitalizing eye cream that moisturizes and soothes with a lightweight formula ideal for this delicate area. Made with ingredients that are rich in antioxidants to smooth fine lines, reduce puffiness, and keep area firm and protected.

Skin Type: All skin types
Benefits:
Light, smooth formula that doesn't tug at the skin when applying
Soothing to tired eyes
Antioxidant-rich to reduce signs of aging
Reduces puffiness and dark circles
Firms and protects delicate skin
Key ingredients:
Ingredients: Cornflower hydrosol*, rose hydrosol*, argan oil*, grapeseed oil*, sweet almond oil*, cetearyl alcohol, stearic acid, cocoa butter*(Fair Trade Certified™),  vegetable glycerin, sodium cetearyl sulfate, tocopherol, sodium anisate, sodium levulinate, glyceryl caprylate. *certified organic
Smells Like: Light cocoa butter
Packaging: Glass bottle with serum pump

Size: 20 mL/.68 fl oz
Instructions: Press pump down only to the point of getting the desired amount of cream on your finger then release. Apply a dab of cream under eyes and gently pat around eye area. 
pH Balance - 5
Ecocert Cosmos
We are an Ecocert Cosmos Certified lab and our products are currently undergoing the approval process.  A certified product guarantees: 
production and processing that respect the environment and human health

the development of the concept of green chemistry

the absence of petrochemical ingredients

responsible use of natural resources

respect for biodiversity

the absence of GMOs

recyclable packaging
You will begin to see these certifications on our labels:
Natural origin

All the ingredients used are of natural origin with the exception of a restrictive list of approved ingredients (including preservatives) authorized in small quantities.

Organic

A beauty product is COSMOS ORGANIC certified only if:

At least 95% of the plants it contains are organic

A minimum of 20% organic ingredients are present in the formula in total (10% for rinse-off products
Waste
We offer a packaging return program in order for us to sanitize and reuse the glass bottles. Return the bottles to the place that you purchased them or contact us at hello@cocoonapothecary.com to send directly. 
We send used caps, labels, and manufacturing waste such as gloves to TerraCycle where they are manually separated and sent to third party subcontracting facilities for processing and conversion work. Metals are smelted into bars so they may be recycled. The plastics undergo extrusion and pelletization to be molded into new recycled plastic products. In terms of PPE waste, these materials are crushed into a densified crumb that can be recycled and used to make plastic lumber that is found in composite decking, outdoor furniture and plastic shipping pallets.
All paper products are sent to our municipal recycling program.
 Vegan & Cruelty-Free

---
Share this Product
---
Customer Reviews
Write a Review
Ask a Question
01/13/2022
Courtney H.

Canada
So happy!
My overall experience has been really positive. The customer service and quality of these products is incredible. I love the scents and the beautiful packaging as well.
12/31/2021
Katrina O.

Canada
Daily staple!!
Used It twice a day for several years and have found a smoother and more hydrated area around my eyes as a result. Very light, fresh scent but the cream itself is thick..On a VERY tired day, I have been know to use it all over my face ! Really love this one!
12/31/2021
Cocoon Apothecary Canada
So glad you are loving it. One of our faves too. Thank you for your support!
12/27/2021
Brad H.

Canada
Nice!
Goes on smooth and moisturizes under the eye well. Soaks in, not greasy, doesn't feel like the skin on my eyelids is being pulled tight like other brands. Also, I get watery eyes easily with eye creams, and this did not have any negative effects. Haven't been using it long enough to say for bags etc but it definitely moisturizes...I'd buy again.
10/11/2021
Jenna G.

Canada
Great for sensitive skin!
It is amazing! Typically, I have really sensitive eyes so putting cream close to them burns, but this feels amazing and I don't have any sensitivity!
10/07/2021
Laura S.

Canada
Perfect Eye Cream
This eye cream was one of the first Cocoon products I ever tried and I haven't stopped since. I exclusively use Cocoon products on my face and love them all! This eye cream is the perfect blend of being creamy enough to feel some lift/ support for those eye bags, but also light enough not to feel weighed down. The small container lasts a long time because you don't need much! Highly recommend!
09/03/2021
Zeljka L.

Canada
09/03/2021
Jodi T.

Canada
Best eye cream!
Best and favourite eye cream!
08/30/2021
Carol L.

Canada
Eyewaken eye cream
I love your eye cream. It is the only eye cream I can use that doesn't bother my eyes. I have very sensitive dry skin.
08/30/2021
Cocoon Apothecary Canada
So happy to hear you have found something that works for your skin. Thank you for your support!
07/19/2021
SEYMOUR L.

Canada
FIVE STARS
EVERYTHING WAS GREAT
06/08/2021
Edie P.

Canada
Amazing product!
I've purchased the Eyewaken eye cream for the first time and of all the eye creams I've tried ( believe me, I've tried LOTS!), this has got to be the most effective. It's not greasy feeling at all. What's even better is the price point. Very inexpensive by comparison to many other brands plus it's made of natural ingredients. Very highly recommend!
05/26/2021
Shelly R.

Canada
Eyewaken Eye Cream - it's great!
I really like this product. It does brighten up my under-eye area, and it smells nice and a lot goes a long way. I'm happy with this purchase and would definately recommend it! Give it a go!
05/25/2021
Olivia C.

Canada
Eyewaken Eye Cream
This product is amazing! Love the scent as well.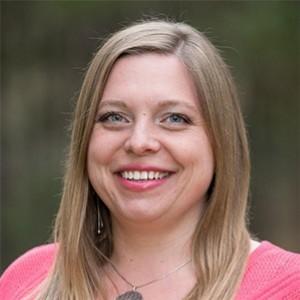 RB
05/07/2021
Rachel B.

Canada
Old enough to need an eye cream :-)
I've been using this for about a week now. My eyes are always puffy in the morning, and this takes care of it quickly. I'm already noticing a difference in the quality of the skin as it improves.
05/05/2021
Amanda M.

Canada
Treat for the Eyes
I really enjoy this eye cream. The only downside is the pump. As you only need a very small amount of the cream I have a very hard time not getting too much out even pressing the pump very lightly.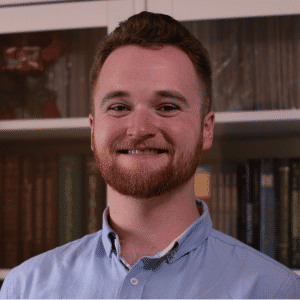 DM
03/30/2021
David M.

Canada
Eye-opening!
Fantasic product! As a man with sensative skin, I did not know where to start with eye care. The quality, natural ingredients leave my skin feeling clean and refreshed while effectively reducing puffiness and restoring tissue. I get a lot of pain from eye strain to the point where my eyes are sunken and bruised. The eyewaken cream has been restoring, relieving, and truely eye-opening.
03/28/2021
Tracey D.

Canada
I have definitely seen a positive difference in the skin around my eyes.
03/26/2021
Jennifer S.

Canada
03/25/2021
Kimberly A.

Canada
Extremely happy
I really like the eye cream I find it very light. It is something I continue to purchase. I have a collection of bottles I just wish I could send them back to be recycled and reused. All the products are use come in such nice packaging.
03/25/2021
Cocoon Apothecary Canada
Thank you for your review of our Eyewaken Eye Cream. We do accept our glass bottles back for re-use, as well the pumps and caps as we have a Terracycle program. We give you a $0.75 credit per glass bottle returned. Any questions about the program, please feel free to ask. Christine
03/12/2021
Judy H.

Canada
eye waken
Cool refreshing feeling takes puffiness away.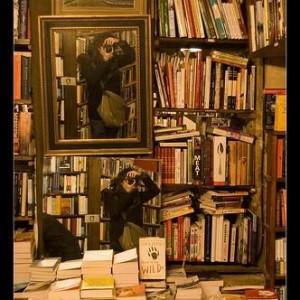 DB
03/11/2021
Deborah B.

Canada
a gift
While I love the laugh lines of my maturing skin, I have seen wonderful results from Eyewaken Eye Cream — non greasy but creamy, using very little to smooth and lighten — a gift!