Regular price
Sale price
$18.00
Unit price
per
Sale
Sold out
Indulge in the ultimate relaxation with our bath salts that offer the ideal way to unwind after a long day. Our therapeutic blend consists of Dead Sea salts, Epsom salts, and pure essential oils that work in harmony to soothe muscles, hydrate skin, and soften water.
Our oil blends are expertly chosen to provide you with the perfect spa experience, allowing you to indulge in a luxurious bath right in the comfort of your own home. The addition of lavender scent, known for its calming qualities, can help you unwind, making it an excellent choice for those seeking relaxation.


HERO INGREDIENTS
Dead Sea Salts
Epsom Salts
Lavender Essential Oil
Share
Full Ingredient List

Epsom Salt, Dead Sea Salt, lavender essential oil.
How To Use

Pour 1/4 of contents into hot bath water.
Packaging

Pouch with zip lock closure.
Shipping & Return Policy

---

Location

Purchase Price

Shipping Cost

Standard Shipping:
Canadian Provinces & Contiguous United States
$70 and over*
Free
under $70
$8 flat rate
Wholesale:
Canadian Provinces & Contiguous United States
$500 and over*
Free
under $500
$12 flat rate
Kitchener Headquarters in-store/curbside pick-up
Free

 

*Please note that the purchase of electronic gift cards does not count towards the Free Shipping total.

Shipping

You will receive an email confirming your order with us. As soon as your order has been shipped you will receive an email with your tracking number. If, for some reason, you do not receive this email, you can log into your account and check the status of your order.

If you have chosen local pickup you will be notified via email when your order has been prepared and is ready for pickup.

If your package arrives and there are broken/damaged products, please take a photo of how the parcel arrived and the broken/damaged items. Please take extreme caution when handling any broken glass. Once you have the photos we ask that you send them to hello@cocoonapothecary.com for directions on the next steps or replacement.

For any missing items please contact us when your order arrives at hello@cocoonapothecary.com for further instructions.

We do our best to get orders out within 2-3 business days of receipt. Shipping times vary according to the final destination. Please note that deliveries may be delayed due to COVID-19.

 

| | Canada | United States |
| --- | --- | --- |
| Estimated Shipping Time | 2-6 business days | 5-9 business days |

Most Canadian orders are shipped via UPS or Canada Post. If the delivery agent is unable to deliver your package according to their normal delivery procedures, they will make a reasonable effort to leave your order at the location you have designated. In case of security, weather or access concerns, the agent will leave your package at another nearby location or at the nearest post office. In this latter case, you will receive a delivery notice card with pickup instructions. Please ensure you pick up your order within 15 days of receiving a delivery card notice; otherwise, UPS will return your package to us. If, for some reason, your package is returned to us, we will happily resend your order for a small shipping fee of $8.

Expedited shipping to Canadian destinations and all U.S. orders are shipped via UPS (regular, signature and expedited shipments).

Please note that if a P.O. Box address is provided, the recipient's telephone number must be included on the label. All P.O Boxes will be shipped via Canada Post.

Orders being shipped to the US may be subject to a customs inspection and fees. In the event that customs fees, brokerage fees and/or taxes are applied to your order, these are the responsibility of the purchaser. We do not pay for duties and/or taxes, nor can we control delays due to customs and import laws. A shipping refund will not be given if your package is delayed beyond our control.

We currently do not ship our products outside of North America.

Returns

We cannot modify or cancel an order once it has been processed and shipped. This is because shipping is done by UPS and we do not have the ability to intercept orders after they have been shipped out.

Within 30 days of purchase, you may return all unopened items for a full refund.*
Within 30 days of purchase, you may exchange all gently-used opened items for a refund.
After 30+ days of purchase, all items are final sale and cannot be returned
All accessories are final sale.

Our goal is to help you find products that you and your skin will love! If you have any questions or concerns, please contact our Customer Service Specialist team at hello@cocoonapothecary.com.

To initiate a return, please email us at hello@cocoonapothecary.com prior to mailing any products; otherwise, we will not be able to offer a reimbursement or store credit for any products shipped to us. In your email, please include the following information:

Your order number
The item you would like to return
The reason for the return
Please note that once your items have been received and processed at Cocoon Apothecary, we will inspect the condition of the item(s). If the condition of the item(s) accurately matches the description you provided to our Customer Service team, we will then initiate a refund to your original payment method or provide you with a store credit via email.

Cocoon Apothecary will not refund the cost of shipping fees on your original order. The customer is responsible for all fees related to the return. Cocoon Apothecary will not pay duties, brokerage fees or taxes on return shipments. In addition, all returns must be sent with a tracking number. Before returning an order, please email hello@cocoonapothecary.com for further instructions.

Once your items have been received at Cocoon Apothecary and processed, you will receive an email notification letting you know your refund has been processed.

Please allow up to 7 business days for the return to be processed by your financial institution.

If we perceive an order to be fraudulent, we will place the order on hold. We will then email and/or call the customer using the contact information provided at checkout to confirm the order. If we do not hear back within 2 business days, we will cancel the order.

Any additional questions? Contact hello@cocoonapothecary.com
Bottle Return

Cocoon offers a convenient bottle recycling program. Our customers can return their containers to our headquarters or ask one of our local retailers if they participate in the program. The bottles are sanitized and reused, while the pumps and caps are collected for recycling through one of our trusted partners. The materials are separated, cleaned and then upcycled into new products.
View full details
Dead Sea Salts
EXTRACTION: Harvested
DESCRIPTION: The Dead Sea is the densest and most saline body of water in the world.  Other saline bodies of water receive their saline properties from high levels of sodium chloride at 85%, whereas the Dead Sea's mineral composition varies substantially as it only contains 2.5% sodium chloride.   It's mineral composition contains chloride and bromide, magnesium, sodium, calcium and potassium.  Because of its diverse mineral composition, dead sea salts are a unique and intensely healing, hydrating and calming ingredient when added to one's skin care routine.  
FOUND IN: Bath Salt - Citrus Tea, Bath Salt - Lavender, Bath Salt - Mint Eucalyptus, Bath Salt - Patchouli Vibes, Bath Salt - Spruce Flora 
Epsom Salts
EXTRACTION: Harvested
DESCRIPTION: Before the 17th century, Epsom was a small rural town located on the outskirts of London.  The history of the town changed when a salt compound was discovered by a man named Henry Wicker in the waters of a saline spring that flowed through Epsom.  These salts would soon take the cosmetic and wellness world by storm and eventually became known as Epsom Salts.  Locals would boil down the mineral water of the springs in order to obtain the compound.  This compound has multiple medicinal properties and benefits, and is now manufactured and used around the world.  Epsom salts aid in many enzymatic functions, including regulating fluid retention in cells.  The magnesium content is responsible for aiding with the production of energy in cells.  Epsom salts are an excellent method for releasing toxins from the body and boosting cell health.
FOUND IN: Bath Salt - Citrus Tea, Bath Salt - Lavender, Bath Salt - Mint Eucalyptus, Bath Salt - Patchouli Vibes, Bath Salt - Spruce Flora 
Lavender Essential Oil
Lavender essential oil is one of the most versatile and widely used essential oils in the world, renowned for its calming and soothing properties. It has a long history of use in traditional medicine and aromatherapy, and is popularly used in a variety of personal care products, including skincare.
When it comes to skincare, lavender essential oil is known for its many benefits. Here are some of the ways it can benefit your skin:
Soothes skin irritations: Lavender essential oil has anti-inflammatory and antiseptic properties that can help soothe and heal skin irritations like rashes, bug bites, and minor burns. Applying lavender essential oil topically can help reduce redness, swelling, and pain associated with these types of skin irritations.

Calms acne-prone skin: Lavender essential oil has been shown to have antibacterial properties that can help prevent and treat acne. It also has anti-inflammatory properties that can help reduce redness and inflammation associated with acne.

Moisturizes dry skin: Lavender essential oil is a natural moisturizer that can help hydrate dry and flaky skin. It can help improve skin elasticity and reduce the appearance of fine lines and wrinkles.

Promotes wound healing: Lavender essential oil has been shown to promote wound healing by increasing collagen production and promoting the growth of new skin cells. This makes it useful in treating minor cuts and bruises, as well as more serious wounds.

Reduces the appearance of scars: Lavender essential oil can help reduce the appearance of scars by promoting the growth of new skin cells and reducing inflammation. This makes it useful in treating both old and new scars.
Overall, lavender essential oil is a natural and effective way to improve the health and appearance of your skin.
BOTANICAL NAME: Lavandula (from the Latin word lavo meaning to wash-because of its use in soaps) angustifolia (narrow-leaved)
EXTRACTION: Steam distillation
DESCRIPTION: The lavender plant is a shrub that produces small, purple, fragrant flowers.  It is a hardy perennial that is grown in several different climates and countries with the largest producer being France. This herb is steeped in human history, from ancient bathing rituals to traditional wedding bouquets symbolizing devotion and purity. Always used to perfume, to cleanse, and to heal, lavender was also added to smelling salts in Victorian times, and clutched by women in labour for strength and courage. The birth of modern day aromatherapy can be attributed to lavender. Chemist Rene-Maurice Gattefosse (1881-1950), who coined the term "aromatherapy", was in a terrible lab accident that left him with a severely burned arm. He successfully treated it with lavender oil and began a lifelong study of essential oils. Lavender oil contains linalool and linalyl acetate  that combine to create soothing properties to calm redness and irritation. The aroma is a clean, herbal, floral.
KEY COMPONENTS: Linalool and linalyl acetate
FOUND IN: CLEANSE - Tea Tree & Aloe, MOISTURIZE - Juniper & Hemp, Petal Purity Facial Cleanser, Petal Purity Exfoliating Facial Cleanser, Touchy Feely Body Lotion, Touchy Feely Hand Soap, Touchy Feely Bubble Bath, Bath Cube - Spruce Flora, Bath Salt - Lavender, Bath Salt - Spruce Flora, Spot Dabber for Acne Prone Skin
Customer Reviews
Write a Review
Ask a Question
09/07/2021
Mary O.

Canada
Relaxation plus
Highly recommend. Makes a great foot soak.
09/07/2021
Cocoon Apothecary Canada
A great foot soak indeed! Enjoy pampering yourself!
05/27/2021
Stephanie G.

Canada
Just Perfect
These bath salts are fragrant and soft at the same time. Adding them to my bath was the perfect idea. Using them was both relaxing and pleasant. I will be grabbing more with my next order no doubt! Enjoy!
04/19/2021
Luisa S.

Canada
Amazing scent & quality
2nd time purchased. Had to buy some for a friend bc just loved it. Very soothing, wonderful scent, great quality which lasted throughout my bath. Have purchased other products were are amazing too!
07/15/2020
Raina M.

Canada
love these salts
the salts are great. Wonderful soft lavender smell.
05/09/2020
Linda D.

Canada
FRAGRANT AND SOOTHING
Love this silky sooth product!
05/07/2020
Sandi F.

Canada
Finally found heaven for my skin
Beautiful smell and made my skin soft and smooth -no residue or dryness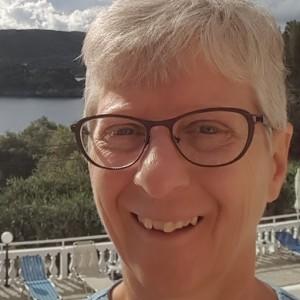 SS
04/18/2020
Sharon S.

Canada
A respite in the storm
I loved the mild scent and soothing effect of a good soak with the Lavender Bath Salts.