Regular price
Sale price
$48.00
Unit price
per
Sale
Sold out
Immerse yourself in the revitalizing embrace of nature through our luscious facial cream. Our meticulously designed blend unlocks the rejuvenating potential of organic oils, working in harmony to gently soften, nurture, and breathe new life into your skin. Each ingredient has been handpicked for its remarkable prowess in preserving skin's natural smoothness, resilience, and luminosity.

Our non-greasy formula effortlessly absorbs, seamlessly fitting into your skincare routine day and night. With consistent use, you'll unveil a visibly younger and revitalized complexion, as our rich formula imparts a velvety matte finish that keeps your skin impeccably hydrated throughout the day. It doesn't stop there; this formula elevates the elasticity and texture of your skin, all while acting as a formidable barrier against environmental stressors.

Elevate your skincare ritual with the wholesome, transformative effects of our nourishing facial cream. Nature's bounty awaits to enhance your beauty, ensuring your skin remains radiant, firm, and gracefully resilient. Embrace this age-defying journey, revealing a more youthful you. Your skin deserves the finest, and that's precisely what we offer.
HERO INGREDIENTS
Rosehip Oil
Avocado Oil
Shea Butter
Share
Full Ingredient List

Water, rosehip oil*, avocado oil*, green tea oil*, shea butter*, cetearyl alcohol, stearic acid, glycerin, sodium cetearyl sulfate, tocopherol, sodium anisate, sodium levulinate, glyceryl caprylate, rose flower extract.
*certified organic
How To Use

Apply to clean, dry face and neck every morning and evening.
Packaging

Glass bottle with pump in a paper box.
Shipping & Return Policy

---

Location

Purchase Price

Shipping Cost

Standard Shipping:
Canadian Provinces & Contiguous United States
$70 and over*
Free
under $70
$8 flat rate
Wholesale:
Canadian Provinces & Contiguous United States
$500 and over*
Free
under $500
$12 flat rate
Kitchener Headquarters in-store/curbside pick-up
Free

 

*Please note that the purchase of electronic gift cards does not count towards the Free Shipping total.

Shipping

You will receive an email confirming your order with us. As soon as your order has been shipped you will receive an email with your tracking number. If, for some reason, you do not receive this email, you can log into your account and check the status of your order.

If you have chosen local pickup you will be notified via email when your order has been prepared and is ready for pickup.

If your package arrives and there are broken/damaged products, please take a photo of how the parcel arrived and the broken/damaged items. Please take extreme caution when handling any broken glass. Once you have the photos we ask that you send them to hello@cocoonapothecary.com for directions on the next steps or replacement.

For any missing items please contact us when your order arrives at hello@cocoonapothecary.com for further instructions.

We do our best to get orders out within 2-3 business days of receipt. Shipping times vary according to the final destination. Please note that deliveries may be delayed due to COVID-19.

 

| | Canada | United States |
| --- | --- | --- |
| Estimated Shipping Time | 2-6 business days | 5-9 business days |

Most Canadian orders are shipped via UPS or Canada Post. If the delivery agent is unable to deliver your package according to their normal delivery procedures, they will make a reasonable effort to leave your order at the location you have designated. In case of security, weather or access concerns, the agent will leave your package at another nearby location or at the nearest post office. In this latter case, you will receive a delivery notice card with pickup instructions. Please ensure you pick up your order within 15 days of receiving a delivery card notice; otherwise, UPS will return your package to us. If, for some reason, your package is returned to us, we will happily resend your order for a small shipping fee of $8.

Expedited shipping to Canadian destinations and all U.S. orders are shipped via UPS (regular, signature and expedited shipments).

Please note that if a P.O. Box address is provided, the recipient's telephone number must be included on the label. All P.O Boxes will be shipped via Canada Post.

Orders being shipped to the US may be subject to a customs inspection and fees. In the event that customs fees, brokerage fees and/or taxes are applied to your order, these are the responsibility of the purchaser. We do not pay for duties and/or taxes, nor can we control delays due to customs and import laws. A shipping refund will not be given if your package is delayed beyond our control.

We currently do not ship our products outside of North America.

Returns

We cannot modify or cancel an order once it has been processed and shipped. This is because shipping is done by UPS and we do not have the ability to intercept orders after they have been shipped out.

Within 30 days of purchase, you may return all unopened items for a full refund.*
Within 30 days of purchase, you may exchange all gently-used opened items for a refund.
After 30+ days of purchase, all items are final sale and cannot be returned
All accessories are final sale.

Our goal is to help you find products that you and your skin will love! If you have any questions or concerns, please contact our Customer Service Specialist team at hello@cocoonapothecary.com.

To initiate a return, please email us at hello@cocoonapothecary.com prior to mailing any products; otherwise, we will not be able to offer a reimbursement or store credit for any products shipped to us. In your email, please include the following information:

Your order number
The item you would like to return
The reason for the return
Please note that once your items have been received and processed at Cocoon Apothecary, we will inspect the condition of the item(s). If the condition of the item(s) accurately matches the description you provided to our Customer Service team, we will then initiate a refund to your original payment method or provide you with a store credit via email.

Cocoon Apothecary will not refund the cost of shipping fees on your original order. The customer is responsible for all fees related to the return. Cocoon Apothecary will not pay duties, brokerage fees or taxes on return shipments. In addition, all returns must be sent with a tracking number. Before returning an order, please email hello@cocoonapothecary.com for further instructions.

Once your items have been received at Cocoon Apothecary and processed, you will receive an email notification letting you know your refund has been processed.

Please allow up to 7 business days for the return to be processed by your financial institution.

If we perceive an order to be fraudulent, we will place the order on hold. We will then email and/or call the customer using the contact information provided at checkout to confirm the order. If we do not hear back within 2 business days, we will cancel the order.

Any additional questions? Contact hello@cocoonapothecary.com
Bottle Return

Cocoon offers a convenient bottle recycling program. Our customers can return their containers to our headquarters or ask one of our local retailers if they participate in the program. The bottles are sanitized and reused, while the pumps and caps are collected for recycling through one of our trusted partners. The materials are separated, cleaned and then upcycled into new products.
View full details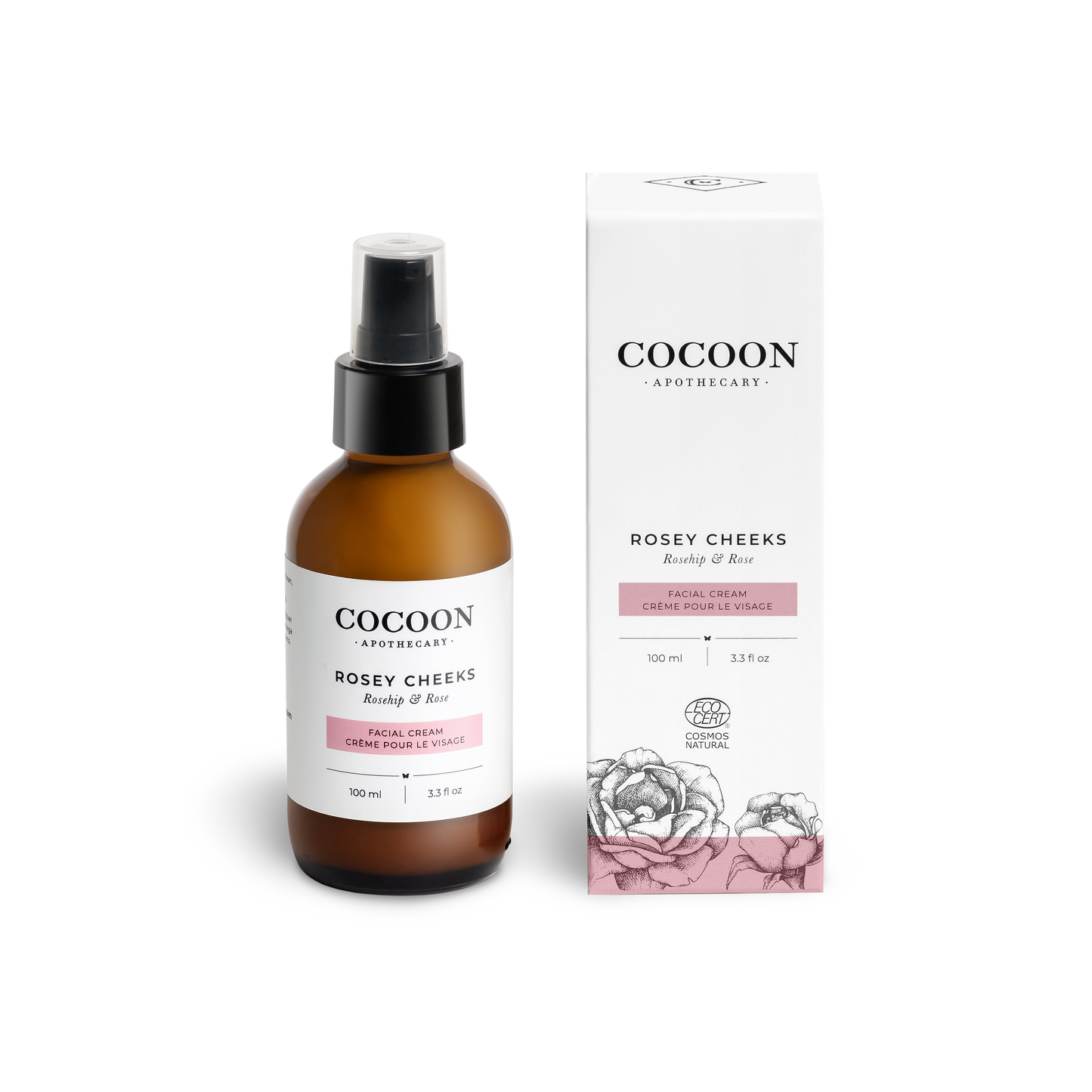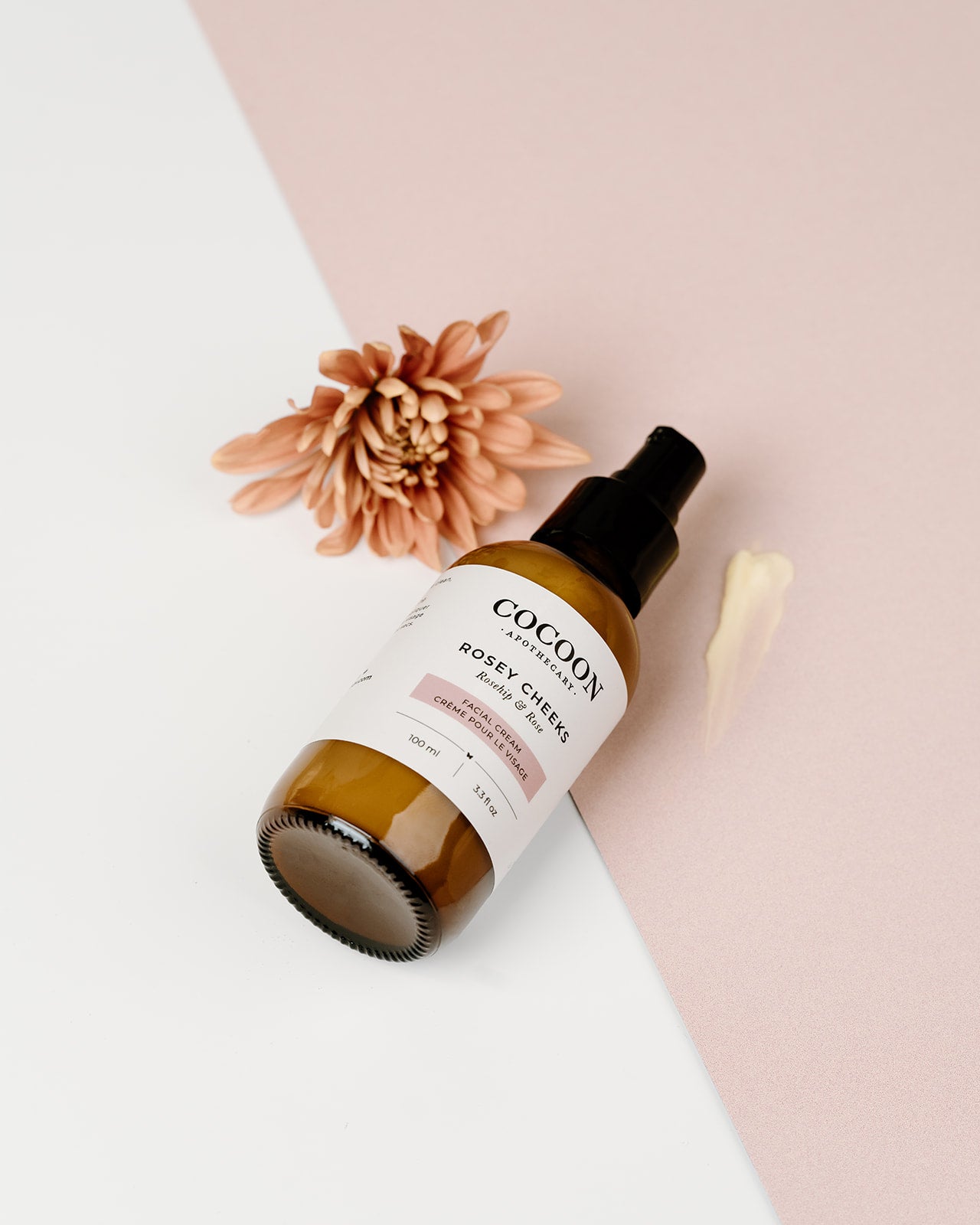 Rosehip Oil
Rosehip oil is a natural oil derived from the seeds of the wild rose bush. It is widely known for its skin care benefits and has been used for centuries by indigenous people in Chile, where the plant is native. Rosehip oil contains a variety of beneficial components, such as vitamins A, C, and E, essential fatty acids, and antioxidants, making it a popular ingredient in many skincare products.
One of the primary benefits of rosehip oil is its ability to deeply moisturize the skin. Its high concentration of fatty acids helps to keep the skin hydrated, plump, and smooth. Additionally, the oil has anti-inflammatory properties that can help to reduce redness and inflammation, making it particularly beneficial for those with sensitive skin or conditions such as rosacea.
Another benefit of rosehip oil is its ability to improve the appearance of fine lines and wrinkles. The vitamin A in the oil helps to promote cell turnover, which can reduce the appearance of fine lines and wrinkles over time. Additionally, the oil contains vitamin C, which can help to brighten the skin and improve its overall texture.
Rosehip oil is also effective in reducing the appearance of scars and hyperpigmentation. The oil contains compounds that can help to reduce the production of melanin, which is responsible for dark spots and discoloration. Additionally, the oil's high concentration of antioxidants can help to protect the skin from further damage and promote healing.
When using rosehip oil in your skincare routine, it's important to look for a high-quality, cold-pressed oil that hasn't been exposed to high temperatures or chemicals. This will ensure that the oil retains all of its beneficial properties.
Overall, rosehip oil is a versatile and effective ingredient in skincare products. Its ability to deeply moisturize, reduce inflammation, and improve the appearance of fine lines, wrinkles, and scars makes it a popular choice for those looking to improve the health and appearance of their skin.
BOTANICAL NAME: Rosa canina (of dogs: Dog Rose) 
EXTRACTION: Cold pressed
DESCRIPTION: Rosehip oil is pressed from the seeds of the rose fruit, also referred to as "hips."  The rose hips harvested for Cocoon products are from the rosa canina species which is native to Europe, northwest Africa and western Asia.  Rosehip oil has been used for centuries to sooth skin, and it is thought that its use dates back to Ancient Egypt.  Rosehip oil is obtained through cold pressing and is rich in essential fatty acids including omega 3 - alpha linolenic acid.  These fatty acids are anti-inflammatory and help to carry nutrients deep into layers of the dermis.  This oil has a high carotenoid content which protects the skin, and also contains tretinoin which is an anti-aging, regenerative bioactive that is suitable for acne as well as diminishes fine wrinkles. The oil is pale yellow to deep golden in colour and and has a light vegetable aroma. 
KEY COMPONENTS: Linolenic and linoleic acids 
FOUND IN: Rosey Cheeks Facial Cream, Rosehip Oil, Skin Care Starter Kit for Normal to Dry Skin
Avocado Oil
Avocado oil is a rich and nourishing oil that is extracted from the flesh of ripe avocados. It is often used in cooking, but it also has a range of skin care benefits that make it a popular ingredient in many beauty products.
One of the primary benefits of avocado oil for skin is that it is deeply moisturizing. The oil is rich in healthy fats and antioxidants that help to nourish and hydrate the skin, leaving it feeling soft and supple. This makes it an ideal ingredient for those with dry or sensitive skin.
In addition to its moisturizing properties, avocado oil is also rich in vitamins A and E. These vitamins help to support healthy skin cell growth and repair, which can help to reduce the signs of aging, such as fine lines and wrinkles.
Avocado oil also contains anti-inflammatory compounds that can help to reduce redness and irritation on the skin. This makes it a great ingredient for those with conditions like eczema or psoriasis.
Another benefit of avocado oil for skin is that it can help to protect against UV damage. The oil contains natural sun-blocking agents that can help to protect the skin from harmful UV rays, which can cause damage and premature aging.
Finally, avocado oil is non-comedogenic, which means that it won't clog pores or cause breakouts. This makes it a great ingredient for those with acne-prone skin.
Overall, avocado oil is a versatile and nourishing oil that has a range of benefits for the skin. Whether used on its own or as an ingredient in other skin care products, it can help to support healthy, radiant-looking skin.
BOTANICAL NAME: Persea (Greek, name of a tree) gratissima 
EXTRACTION: Cold pressed
DESCRIPTION: The avocado is a tree native to Central and South America, and parts of the Caribbean. It thrives in warm climates, and is grown throughout other parts of the tropical and subtropical world.  The avocado tree is relatively large and produces a large, round, fleshy fruit that when cut open displays a pit or a nut.  Evidence of avocados date back to 10,000 BC in Mexico.  Although its roots are in Central and South America, and although these countries still maintain positions as the highest exporters of the fruit, other countries have upped their avocado production as well including China, Kenya, and various parts of Europe.  The fruits are picked and ripened post-harvest, and create a rich oil when the green flesh is cold-pressed. Avocado oil is unique because of this trait, as most plant oils are obtained through cold pressing the seeds or nuts rather than the flesh of the fruit itself.  It contains a high level of antioxidants and high oleic acid content providing nourishment. 
KEY COMPONENTS: Oleic acid, squalene, phytosterols (beta sitosterol), vitamins A, E, D.
FOUND IN: Rosey Cheeks Facial Cream, Rosey Cheeks Facial Oil Serum, Skin Care Starter Kit for Normal to Dry Skin
Shea Butter
Shea butter is a popular ingredient in skin care products due to its nourishing and moisturizing properties. Derived from the nuts of the shea tree, shea butter is rich in fatty acids and antioxidants, making it an excellent choice for dry or damaged skin.
But did you know that shea butter can also provide natural sun protection? While shea butter alone is not enough to protect your skin from harmful UV rays, it can be used as a complementary ingredient in sunscreens or as a post-sun treatment to soothe and repair sun-damaged skin.
Shea butter contains a high concentration of vitamin E, which has been shown to have some UV-protective effects. Additionally, the fatty acids in shea butter can help to create a barrier on your skin, which can help to prevent moisture loss and protect your skin from environmental stressors, including sun damage.
When used in combination with other natural ingredients such as zinc oxide and titanium dioxide, shea butter can help to enhance the sun protection provided by a sunscreen. And because shea butter is a natural ingredient, it is gentle on your skin and less likely to cause irritation or allergic reactions.
After sun exposure, shea butter can also help to soothe and repair sun-damaged skin. Its anti-inflammatory properties can reduce redness and inflammation, while its moisturizing effects can help to prevent peeling and promote faster healing.
Overall, shea butter is an excellent ingredient to include in your skin care routine, especially if you are looking for natural sun protection or after-sun care. Look for products that contain shea butter and other natural ingredients for the best results.
BOTANICAL NAME: Butyrospermum parkii
EXTRACTION: Mechanical extraction
DESCRIPTION: The Shea tree, or the Vitellaria paradoxa, is native to the drier parts of west and Central Africa.  This tree produces a fruit from which the butter is extracted.  This butter has been used since ancient times for sun protection. 
KEY COMPONENTS:
Vitamin E: Shea butter contains high levels of vitamin E, a powerful antioxidant that can help protect the skin from damage caused by environmental stressors such as UV radiation, pollution, and cigarette smoke.
Vitamin A: Shea butter is also rich in vitamin A, another antioxidant that helps protect the skin against free radicals and environmental damage.
Cinnamic acid: Shea butter contains cinnamic acid, which has been shown to have anti-inflammatory and antioxidant properties.
Oleic acid: Oleic acid is a monounsaturated fatty acid that is found in high levels in shea butter. It has been shown to have antioxidant and anti-inflammatory properties.
FOUND IN: Peppermint Bar Soap, May Chang Bar Soap, Lavandin Bar Soap, Coffee Scrub Bar Soap, Patchouli Bar Soap, POMADE - Bay Rum, POMADE - Muskoka, Rosey Cheeks Facial Cream, Skin Care Starter Kit for Normal to Dry Skin
Customer Reviews
Write a Review
Ask a Question
11/07/2023
Helga U.

Canada
Rosey cheeks
I love the smell and feel.
10/06/2023
Michele G.

Canada
Am a faithful user. Find it keeps my skin soft and moist
09/04/2023
Paulette G.

Canada
Excellent Facial Cream
Very EASY to use and with GREAT results.
07/27/2023
Marlene K.

Canada
Roses Cheeks
Love the texture and the smell..
07/05/2023
Michele K.

Canada
Excellent
Definitely buy this again. Love it so much!
06/23/2023
Sequoia P.

Canada
Great moisturizer
Great moisturizer. Works great. Second purchase. Highly recommend.
06/22/2023
Joel O.

Canada
Gentle yet effective
My daughter uses this product and loves it. She has sensitive skin and has allergies, and this product works great with her skin.
06/08/2023
Mary A.

Canada
Rosey Cheeks Facial Cream
Very good, not greasy, goes on smoothly.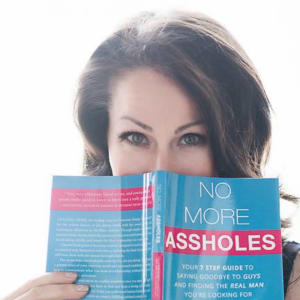 CH
04/10/2023
Chantal H.
THE GOAT
I've been using this product for almost 20 years, I don't botox, and at 50 I get mistaken for 40 all the time. This product is the GOAT
04/05/2023
Margot d.

Canada
Great stuff
Love my basic skin care products….Petal Purity Milk cleanser, Rose Dew toner, and Rosey Cheeks facial cream. I find they work well for my older skin along with the Rosey Cheeks facial oil.
03/15/2023
Marlene L.

Canada
Excellent product
I have been using this for a number of years now and I love how it makes my skin look and feel. It's the only cream that really helps with my rosacea and it is so good for my skin. Wouldn't use anything else.
03/15/2023
Diana K.

Canada
Awesomeness in a bottle
Loved the scent and application for my sensitive skin.
03/07/2023
Amy F.

Canada
Forever loyal to rosey cheeks
I have been using this product for years now and will never stray. I have pretty balanced skin (neither dry nor oily) and this cream provides the perfect amount of moisture after washing my face. It smells amazing and the bottle lasts a long time which are huge benefits for me!
03/07/2023
Cocoon Apothecary
YAY! We love a forever loyal Rosey Cheeks gal!
02/28/2023
Nicole V.

Canada
Love!!!
I am so pleased with my purchase of this facial cream! A friend recommended it to me and I am very happy she did! It is so smooth and buttery when I apply, and it does not irritate my sensitive skin at all. It lasts quite awhile too, and I don't feel the need to reapply until after my next shower! Thank you for making such a beautiful product! I will definitely be purchasing again!
02/28/2023
Cocoon Apothecary
We are so happy! Enjoy every pump and we can't wait to see what else you try.
02/22/2023
Jaimie C.

Canada
All Season Perfection
Love this cream. It's my go to for every season.
02/16/2023
Sharon L.

Canada
Roses cheek facial cream
Love it. Pleasant scent. Have used it for years!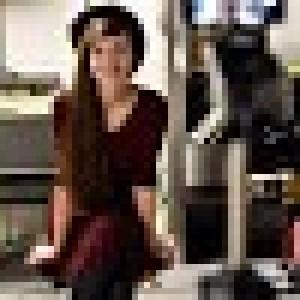 IM
01/28/2023
Ioana M.

Canada
Deeply nourishing & efficient
Deeply nourishing and simply excellent especially during the winter (canadian winter). The skin on my nose and on my chin gets really dry during the cold season. After 1 week and a half of using this moisturizer together with the Cocoon fern&moss hydrating serum has worked wonders. Also applying the cream in my face is like walking into a rose garden…..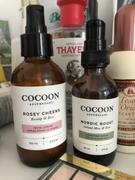 01/27/2023
Melinda R.

Canada
Gentle
Love this item … not one for putting lots of chemicals on my face . This make my skin feel so soft .. I have had no issues with it Great that it is in Kitchener and absolutely loved my products being hand delivered to my door by a friendly associate.. customer for life ….. keep up the fantastic service
01/25/2023
Launa L.

Canada
Perfectly balanced moisturizer
Rosey Cheeks Facial Cream is a perfectly balanced light moisturizer; easily absorbed, non-greasy, and not heavily perfumed. Just right for my rosacea-affected/sensitive skin.
01/15/2023
Alyson B.

Canada
Beautiful sent
I really love the feel and smell of Rosey Cheeks Facial Cream, but it isn't as moisturizing as I thought it would be. I think I will consider trying a face oil underneath.