Regular price
Sale price
$45.00
Unit price
per
Sale
Sold out
A light-weight facial cream that absorbs effortlessly and helps balance oil levels on your skin. Made with organic ingredients that help to diminish the appearance of wrinkles while keeping skin smooth and radiant.
Helps balance oil levels
Lightweight and fast-absorbing
High in antioxidants
Perfect base for make up
Oily and combination skin
HERO INGREDIENTS
Argan Oil
Sunflower Oil
Neroli (Orange Blossom) Essential Oil
Share
Full Ingredient List

Water, sunflower seed oil*, cetearyl alcohol, stearic acid, argan oil*, glycerin, sodium cetearyl sulfate, tocopherol, sodium anisate, sodium levulinate, glyceryl caprylate, orange blossom essential oil.
*certified organic
How To Use

Apply to clean, dry face and neck morning and evening.
Packaging

Glass bottle with pump in a paper box.
Shipping & Return Policy

---

Location

Purchase Price

Shipping Cost

Standard Shipping:
Canadian Provinces & Contiguous United States
$70 and over*
Free
under $70
$8 flat rate
Wholesale:
Canadian Provinces & Contiguous United States
$500 and over*
Free
under $500
$12 flat rate
Kitchener Headquarters in-store/curbside pick-up
Free

 

*Please note that the purchase of electronic gift cards does not count towards the Free Shipping total.

Shipping

You will receive an email confirming your order with us. As soon as your order has been shipped you will receive an email with your tracking number. If, for some reason, you do not receive this email, you can log into your account and check the status of your order.

If you have chosen local pickup you will be notified via email when your order has been prepared and is ready for pickup.

If your package arrives and there are broken/damaged products, please take a photo of how the parcel arrived and the broken/damaged items. Please take extreme caution when handling any broken glass. Once you have the photos we ask that you send them to hello@cocoonapothecary.com for directions on the next steps or replacement.

For any missing items please contact us when your order arrives at hello@cocoonapothecary.com for further instructions.

We do our best to get orders out within 2-3 business days of receipt. Shipping times vary according to the final destination. Please note that deliveries may be delayed due to COVID-19.

 

| | Canada | United States |
| --- | --- | --- |
| Estimated Shipping Time | 2-6 business days | 5-9 business days |

Most Canadian orders are shipped via UPS or Canada Post. If the delivery agent is unable to deliver your package according to their normal delivery procedures, they will make a reasonable effort to leave your order at the location you have designated. In case of security, weather or access concerns, the agent will leave your package at another nearby location or at the nearest post office. In this latter case, you will receive a delivery notice card with pickup instructions. Please ensure you pick up your order within 15 days of receiving a delivery card notice; otherwise, UPS will return your package to us. If, for some reason, your package is returned to us, we will happily resend your order for a small shipping fee of $8.

Expedited shipping to Canadian destinations and all U.S. orders are shipped via UPS (regular, signature and expedited shipments).

Please note that if a P.O. Box address is provided, the recipient's telephone number must be included on the label. All P.O Boxes will be shipped via Canada Post.

Orders being shipped to the US may be subject to a customs inspection and fees. In the event that customs fees, brokerage fees and/or taxes are applied to your order, these are the responsibility of the purchaser. We do not pay for duties and/or taxes, nor can we control delays due to customs and import laws. A shipping refund will not be given if your package is delayed beyond our control.

We currently do not ship our products outside of North America.

Returns

We cannot modify or cancel an order once it has been processed and shipped. This is because shipping is done by UPS and we do not have the ability to intercept orders after they have been shipped out.

Within 30 days of purchase, you may return all unopened items for a full refund.*
Within 30 days of purchase, you may exchange all gently-used opened items for a refund.
After 30+ days of purchase, all items are final sale and cannot be returned
All accessories are final sale.

Our goal is to help you find products that you and your skin will love! If you have any questions or concerns, please contact our Customer Service Specialist team at hello@cocoonapothecary.com.

To initiate a return, please email us at hello@cocoonapothecary.com prior to mailing any products; otherwise, we will not be able to offer a reimbursement or store credit for any products shipped to us. In your email, please include the following information:

Your order number
The item you would like to return
The reason for the return
Please note that once your items have been received and processed at Cocoon Apothecary, we will inspect the condition of the item(s). If the condition of the item(s) accurately matches the description you provided to our Customer Service team, we will then initiate a refund to your original payment method or provide you with a store credit via email.

Cocoon Apothecary will not refund the cost of shipping fees on your original order. The customer is responsible for all fees related to the return. Cocoon Apothecary will not pay duties, brokerage fees or taxes on return shipments. In addition, all returns must be sent with a tracking number. Before returning an order, please email hello@cocoonapothecary.com for further instructions.

Once your items have been received at Cocoon Apothecary and processed, you will receive an email notification letting you know your refund has been processed.

Please allow up to 7 business days for the return to be processed by your financial institution.

If we perceive an order to be fraudulent, we will place the order on hold. We will then email and/or call the customer using the contact information provided at checkout to confirm the order. If we do not hear back within 2 business days, we will cancel the order.

Any additional questions? Contact hello@cocoonapothecary.com
Bottle Return

Cocoon offers a convenient bottle recycling program. Our customers can return their containers to our headquarters or ask one of our local retailers if they participate in the program. The bottles are sanitized and reused, while the pumps and caps are collected for recycling through one of our trusted partners. The materials are separated, cleaned and then upcycled into new products.
View full details
Argan Oil
BOTANICAL NAME: Argania spinosa
EXTRACTION: Cold pressed
DESCRIPTION: Argan trees are found in the semi-desert region of Morocco.  The trees are mid-sized, growing to be approximately 10 feet tall, and can live up to 200 years old.  Argan trees produce a nut that is rich in oil and is uncovered by removing the fleshy pulp of the tree's fruit and breaking the nut to release the kernels inside.  These kernels are cold pressed in order to obtain the oil, boasting a number of health benefits.  The process of making argan oil is typically done by local Moroccan women in co-ops, giving them the opportunity to earn income for their families.  The oil has high levels of vitamin E, antioxidants and fatty acids which work to protect and sooth skin while also keeping it smooth and firm.  This oil is a miraculous moisture treatment and is suitable for those with oily skin.
KEY COMPONENTS: Vitamin E (gamma-tocopherol, alpha-tocopherol), oleic acid, linoleic acid, phytosterols (schottenol, spinasterol).
FOUND IN: Argan Oil Facial Oil Serum, Beard Oil - Bay Rum, Beard Oil - Humidor, Beard Oil - Muskoka, Beard Oil - Ubermint, Eyewaken Eye Cream, Orange Blossom Facial Cream, MOISTURIZE - Juniper & Hemp, Beard Oil Collection
Sunflower Oil
BOTANICAL NAME: Helianthus (from Greek helias meaning 'the sun' and anthos, meaning 'a flower') annus (annual) 
EXTRACTION: Cold pressed
DESCRIPTION: The common sunflower is a vibrant annual flower native to North America.  These flowers grow to be quite tall (approximately 3 meters) and have a sturdy stem.  The seeds are found in the centre of the flower's face and are surrounded by brilliant yellow petals.  In the 16th century, sunflower seeds were brought to Europe and remain an important crop today.  Seeds from the sunflower are collected, the hulls are removed, and the seeds inside are then cold pressed in order to obtain a pale yellow to yellow oil. 
KEY COMPONENTS: Oleic and linoleic, palmitic and stearic acid 
FOUND IN: MOISTURIZE - Juniper & Hemp, Orange Blossom Facial Cream. 
Neroli Essential Oil
BOTANICAL NAME: Citrus (Latin name for citron) aurantium (orange)
EXTRACTION: Steam distillation
DESCRIPTION: Neroli essential oil, or orange blossom essential oil, is derived from the bitter orange (Citrus aurantium amara) tree, grown originally in parts of India, Eastern Africa and the Himalayas.  Now, Neroli trees are found growing commercially in Florida, Morocco, France, Tunisia, Egypt, and parts of Asia.  Neroli essential oil is extracted from the blossoms of the tree.  It has a relaxing and uplifting scent that is light, citrusy and floral with a hint of honey.  The name Neroli was coined in the 17th century by the princess of Nerola, Italy, who introduced the essence as a perfume for gloves and baths. It is a beautiful aroma, highly sought after by the perfume industry, while also boasting healing properties for the skin. 
KEY COMPONENTS: Linalyl acetate, limonene, linalool, geraniol 
FOUND IN: Orange Blossom Facial Cream, Skin Care Set for Oily Skin, Skin Care Starter Kit for Oily Skin
Customer Reviews
Write a Review
Ask a Question
02/11/2023
Melanie B.

Canada
So nice
I really love this cream. I will be 44 soon and people don't believe me and think I look much younger. My husband uses it too, and it's clearing up his acne.
02/13/2023
Cocoon Apothecary
We are so happy to hear you and your hubby are loving this cream!!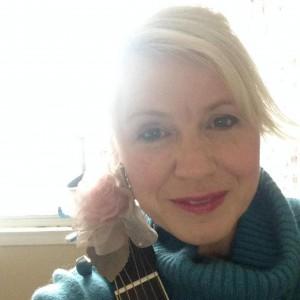 RP
04/22/2022
Rosslyn P.

Canada
Perfect light moisturizer for the summer months!
I have purchased this before as part of my spring/summer skin care collection. I love the lightness of this moisturizer, and it has a lovely fresh, light scent.
04/16/2022
Kendra H.

United States
Amazing products
I love how their products make my skin feel! I will never search for another skin care routine again
02/07/2022
Michelle P.

Canada
Orange blossom facial cream
I love the cream it feels light and makes my face feel soft without feeling oily
01/16/2022
William H.

Canada
I love Cocoon facial products for men and women. I have been using it for years now as my niece introduced me to your products. Thanks for making such wonderful cleansers and creams!!!!
01/05/2022
Holly G.

Canada
My go to Face Cream
Love this product as it is not greasy at all which is great for the face and I apply it every morning before my makeup application.
12/06/2021
Pam B.

Canada
I've used this product, as well as the companion facial wash and toner for more than 10 years. I really like them and haven't felt the need to search other products. I'm very satisfied with these.
10/28/2021
Jenna K.

Canada
Goes on nice and smooth and absorbs quickly!
10/27/2021
riki h.

Canada
Great product for ance prone skin
I love this cream. It is especially good for my oily, ance prone skin because it's lightweight and does not cause extra oil production. It feels and smells so clean!
10/11/2021
Jenna G.

Canada
Love!
I moved from BC to Alberta in 2017 and I have not felt like my face has been adequately moisturized since then. Now that I have the orange blossom facial cream, I finally feel good about my skin and it feels so soft. 10/10 would recommend to anyone looking for a super hydrating moisturizer.
10/06/2021
Nicole T.

Canada
Ne sent pas comme supposé. Aucune senteur agréable juste neutre. Pas à ce que je m'attendais orange blosson inexistante ds ce flacon.
Correct sans plus.
10/04/2021
Molly S.

Canada
2 year anniversary
Happy anniversary! I've been faithfully using the orange blossom series for 2 years and my skin has literally never been better. Breakouts are at an all times low. My skin feels soft and plump. I'm never dry or too oily since switching to cocoon products.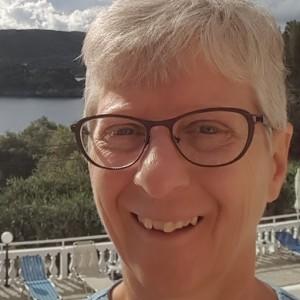 SS
07/07/2021
Sharon S.

Canada
love it!
my go to face cream
07/07/2021
Cocoon Apothecary
Orange blossom facial cream.
Love the light feel for a summer moisturizer.
07/07/2021
Cocoon Apothecary
Us too. So light yet very hydrating
06/07/2021
Natasha G.

Canada
Love it!
I love the Orange Blossom Facial cream it has helped my skin and I am no longer getting acne like I was before.
06/24/2021
Cocoon Apothecary
We are so happy you are loving the product!!
05/31/2021
Dana R.

Canada
Best Moisturizer Ever!
I absolutely love this moisturizer! The scent, texture and hydration is perfect for my combination skin. Looking forward to switching my whole routine over to Cocoon now.
05/10/2021
Jasmin L.

Canada
Moisturizing!
I'm surprised by this product. I am always skeptical on products with pumps because they're deceiving but I honestly only need two pumps for my whole face and it's extremely moisturizing. It doesn't feel oily and goes on smooth. It has a very light scent which is pleasant as I am allergic to a lot of strong scents. I highly recommend it!
05/05/2021
Amanda M.

Canada
Light feeling moisture
I love how light this cream feels. It doesn't add grease to my skin. And the scent is lovely.
05/05/2021
Eshe V.

Canada
Great product!
This cream is amazing! I use it on my face day & night. It has also helped with my eczema.
04/13/2021
Samantha B.

Canada
Love it!
I'm definitely loving the facial cream so far. It's very light in both the scent and how it feels on the face. Very moisturizing yet not at all greasy. Probably a new favourite for me!