Regular price
Sale price
$70.00
Unit price
per
Sale
Sold out
Not for resale. To be used in treatments only.

A firming body lotion that combines the rich luxury of organic cocoa butter with skin-softening organic sweet almond oil. This decadent moisturizer, containing the essential oils of coffee and vanilla, melts into your skin leaving it soft, firm and hydrated for the entire day.
Moisturizes skin the entire day 
Protects and soothes dry skin 
Firms and tightens skin
All skin types
HERO INGREDIENTS
Cocoa Butter
Almond Oil
Coffee Essential Oil
Share
Full Ingredient List

Water, sweet almond oil*, cocoa butter* (Fair Trade Certified™), cetearyl alcohol, glycerin, stearic acid, tocopherol, sodium cetearyl sulfate, sodium anisate, sodium levulinate, glyceryl caprylate, coffee essential oil, vanilla extract.
*certified organic
How To Use

Apply to clean, dry skin in the morning and evening.
Smells Like

Chocolate, vanilla, and coffee.
Shipping & Return Policy

---

Location

Purchase Price

Shipping Cost

Standard Shipping:
Canadian Provinces & Contiguous United States
$70 and over*
Free
under $70
$8 flat rate
Wholesale:
Canadian Provinces & Contiguous United States
$500 and over*
Free
under $500
$12 flat rate
Kitchener Headquarters in-store/curbside pick-up
Free

 

*Please note that the purchase of electronic gift cards does not count towards the Free Shipping total.

Shipping

You will receive an email confirming your order with us. As soon as your order has been shipped you will receive an email with your tracking number. If, for some reason, you do not receive this email, you can log into your account and check the status of your order.

If you have chosen local pickup you will be notified via email when your order has been prepared and is ready for pickup.

If your package arrives and there are broken/damaged products, please take a photo of how the parcel arrived and the broken/damaged items. Please take extreme caution when handling any broken glass. Once you have the photos we ask that you send them to hello@cocoonapothecary.com for directions on the next steps or replacement.

For any missing items please contact us when your order arrives at hello@cocoonapothecary.com for further instructions.

We do our best to get orders out within 2-3 business days of receipt. Shipping times vary according to the final destination. Please note that deliveries may be delayed due to COVID-19.

 

| | Canada | United States |
| --- | --- | --- |
| Estimated Shipping Time | 2-6 business days | 5-9 business days |

Most Canadian orders are shipped via UPS or Canada Post. If the delivery agent is unable to deliver your package according to their normal delivery procedures, they will make a reasonable effort to leave your order at the location you have designated. In case of security, weather or access concerns, the agent will leave your package at another nearby location or at the nearest post office. In this latter case, you will receive a delivery notice card with pickup instructions. Please ensure you pick up your order within 15 days of receiving a delivery card notice; otherwise, UPS will return your package to us. If, for some reason, your package is returned to us, we will happily resend your order for a small shipping fee of $8.

Expedited shipping to Canadian destinations and all U.S. orders are shipped via UPS (regular, signature and expedited shipments).

Please note that if a P.O. Box address is provided, the recipient's telephone number must be included on the label. All P.O Boxes will be shipped via Canada Post.

Orders being shipped to the US may be subject to a customs inspection and fees. In the event that customs fees, brokerage fees and/or taxes are applied to your order, these are the responsibility of the purchaser. We do not pay for duties and/or taxes, nor can we control delays due to customs and import laws. A shipping refund will not be given if your package is delayed beyond our control.

We currently do not ship our products outside of North America.

Returns

We cannot modify or cancel an order once it has been processed and shipped. This is because shipping is done by UPS and we do not have the ability to intercept orders after they have been shipped out.

Within 30 days of purchase, you may return all unopened items for a full refund.*
Within 30 days of purchase, you may exchange all gently-used opened items for a refund.
After 30+ days of purchase, all items are final sale and cannot be returned
All accessories are final sale.

Our goal is to help you find products that you and your skin will love! If you have any questions or concerns, please contact our Customer Service Specialist team at hello@cocoonapothecary.com.

To initiate a return, please email us at hello@cocoonapothecary.com prior to mailing any products; otherwise, we will not be able to offer a reimbursement or store credit for any products shipped to us. In your email, please include the following information:

Your order number
The item you would like to return
The reason for the return
Please note that once your items have been received and processed at Cocoon Apothecary, we will inspect the condition of the item(s). If the condition of the item(s) accurately matches the description you provided to our Customer Service team, we will then initiate a refund to your original payment method or provide you with a store credit via email.

Cocoon Apothecary will not refund the cost of shipping fees on your original order. The customer is responsible for all fees related to the return. Cocoon Apothecary will not pay duties, brokerage fees or taxes on return shipments. In addition, all returns must be sent with a tracking number. Before returning an order, please email hello@cocoonapothecary.com for further instructions.

Once your items have been received at Cocoon Apothecary and processed, you will receive an email notification letting you know your refund has been processed.

Please allow up to 7 business days for the return to be processed by your financial institution.

If we perceive an order to be fraudulent, we will place the order on hold. We will then email and/or call the customer using the contact information provided at checkout to confirm the order. If we do not hear back within 2 business days, we will cancel the order.

Any additional questions? Contact hello@cocoonapothecary.com
Bottle Return

Cocoon offers a convenient bottle recycling program. Our customers can return their containers to our headquarters or ask one of our local retailers if they participate in the program. The bottles are sanitized and reused, while the pumps and caps are collected for recycling through one of our trusted partners. The materials are separated, cleaned and then upcycled into new products.
View full details
Cocoa Butter
BOTANICAL NAME: Theobroma (Greek theos meaning 'a god', broma meaning food, food of the gods) cacoa
EXTRACTION: Broma process 
DESCRIPTION: The cocoa, or cacao tree, is found originally in Central America where it was consumed by pre-Columbian cultures for many thousands of years.  Nowadays, nearly 70% of the world crop of cocoa trees is grown in West Africa, as cocoa trees only grow in climates approximately 20 degrees to the north and south of the Equator.  Historically, Cocoa was referred to as "food of the gods" due to its rich therapeutic properties.  Cocoa butter has been used for centuries to protect, heal and moisturize skin that is exposed to the elements.  Cocoa butter is obtained from roasted cocoa beans through a process called the Broma process.  This method is carried out by hanging bags of roasted cocoa beans and allowing the butter, which melts at room temperature, to separate from the beans and collect below.  Cocoa butter contains a high level of saturated fats proving to aid with skin healing, nourishment, and elasticity. We use Fair Trade Certified™ and organic cocoa butter in our products. 
KEY COMPONENTS: Oleic acid, palmitic acid and stearic acid 
FOUND IN:  Eyewaken Eye Cream, Magic Bean Body Lotion, Coffee Scrub Bar Soap, Lavandin Bar Soap, May Chang Bar Soap, Peppermint Bar Soap. 
Almond Oil
BOTANICAL NAME: Prunus (the Latin name for Plum Tree) amygdalus (from names of the parents) dulcis
EXTRACTION: Cold pressed
DESCRIPTION: The Almond tree is native to the Mediterranean climate region of the Middle East, Indian subcontinent and North America.  The Almond tree is believed to have been one of the earliest domesticated fruit trees, dating back as early as 3,000 BC.  Nestled in the tree's green, fuzzy, apricot-like fruit is the almond nut.  When pressed, the almond produces a golden, slightly viscous liquid with a mild marzipan scent.  It boasts a host of healing properties as it contains healthy fats, fiber, phytochemicals, vitamins and minerals.  Due to its high oleic acid content, this allows the oil to penetrate deeper into skin, providing greater nourishment and better results when used.
KEY COMPONENTS:  Oleic acid, linoleic acid, squalane, tocopherol, and phytosterols (sitosterol, campesterol and stigmasterol)
FOUND IN: Eyewaken Eye Cream, Magic Bean Body Lotion, Petal Purity Facial Cleanser, Petal Purity Exfoliating Facial Cleanser, Coffee Scrub Bar Soap, Lavender Bar Soap, May Chang Bar Soap, Peppermint Bar Soap, Patchouli Bar Soap.
Coffee Essential Oil
BOTANICAL NAME: Coffea (from the Arabic name, kahwah) arabica (Arabian) 
EXTRACTION: Cold pressed
DESCRIPTION: The coffee plant is native to tropical and southern Africa as well as tropical Asia.  Nowadays, coffee is grown in South America, sub-Saharan Africa and Asia and is a tremendously important industry to local economies.  There are several species of coffee plants, ranging from shrubs to small trees, however the coffea Arabica and the coffee canephora are the most popular plants used for coffee bean growth.  Coffee plants produce red or purple fruits called "cherries" that contain two seeds, which are commonly referred to as coffee beans.  Coffee essential oil is extracted from green coffee beans of the coffee plant.  These beans are high in vitamin E, essential fatty acids, and sterols making it a rich antioxidant with many dermatological benefits. 
KEY COMPONENTS:  Polyphenolic antioxidants, such as chlorogenic, caffeic, ferulic, and n-coumarinic acids
FOUND IN: Coffee Scrub Bar Soap, Magic Bean Body Lotion. 
Customer Reviews
Write a Review
Ask a Question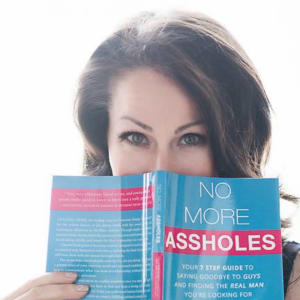 CH
10/26/2022
Chantal H.

Canada
Only Coccoon touches my skin!
My husband and I both love love love this lotion! AND we trust the ingredients
09/09/2022
Barbora H.

Canada
New favourite!
Subtle but yummy scent, provides lasting moisture but doesn't feel greasy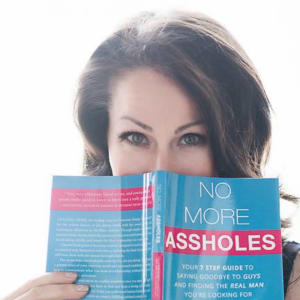 CH
07/23/2021
Chantal H.
I'll never use anything else. Seriously
I'm almost 50, I've been using this for over 10 years, and people ask me how my arms look so young. Plus, I trust the ingredients - well researched and carefully selected. If you like your lotion thick and uber moisturizing without leaving you sticky like I do, this is the one for you
07/27/2021
Cocoon Apothecary
We love this feedback! Enjoy your silky skin!!