Regular price
Sale price
$48.00
Unit price
per
Sale
Sold out
This is a blend of our favourite oils and extracts for keeping skin smooth, soft and radiant. Antioxidants such as vitamin E, carotenoids, and polyphenols help protect skin from free radical damage from UV rays or other external factors. Beta-carotene and beta-cryptoxanthin are provitamin A that turn into retinol on the skin helping to keep it firm. Nourishing fatty acids soften and support the skin while delivering actives deep into the epidermis. Rosey Cheeks oil is infused with elements naturally present in the skin, making it an excellent choice for dryness caused by low natural oil levels. It can be applied to the skin as a layer or added directly to dispensed facial cream to make it thicker.
Provides antioxidants to counter free-radical damage that leads to premature aging
Softens skin and prevents water loss keeping skin hydrated
Soothes redness and irritation from dry skin
Ecocert Cosmos Natural formula in a glass bottle with a glass dropper
HERO INGREDIENTS
Rosehip CO2
Avocado Oil
Camellia Seed Oil
Rose Absolute
Share
Full Ingredient List

Avocado oil*, green tea oil*, rosehip seed extract*, rose flower extract, tocopherol.
*certified organic
How To Use

Apply 1 - 2 drops to clean, moist face and neck or add to facial cream before applying.
Packaging

Glass bottle with glass dropper in a paper box.
Shipping & Return Policy

---

Location

Purchase Price

Shipping Cost

Standard Shipping:
Canadian Provinces & Contiguous United States
$70 and over*
Free
under $70
$8 flat rate
Wholesale:
Canadian Provinces & Contiguous United States
$500 and over*
Free
under $500
$12 flat rate
Kitchener Headquarters in-store/curbside pick-up
Free

 

*Please note that the purchase of electronic gift cards does not count towards the Free Shipping total.

Shipping

You will receive an email confirming your order with us. As soon as your order has been shipped you will receive an email with your tracking number. If, for some reason, you do not receive this email, you can log into your account and check the status of your order.

If you have chosen local pickup you will be notified via email when your order has been prepared and is ready for pickup.

If your package arrives and there are broken/damaged products, please take a photo of how the parcel arrived and the broken/damaged items. Please take extreme caution when handling any broken glass. Once you have the photos we ask that you send them to hello@cocoonapothecary.com for directions on the next steps or replacement.

For any missing items please contact us when your order arrives at hello@cocoonapothecary.com for further instructions.

We do our best to get orders out within 2-3 business days of receipt. Shipping times vary according to the final destination. Please note that deliveries may be delayed due to COVID-19.

 

| | Canada | United States |
| --- | --- | --- |
| Estimated Shipping Time | 2-6 business days | 5-9 business days |

Most Canadian orders are shipped via UPS or Canada Post. If the delivery agent is unable to deliver your package according to their normal delivery procedures, they will make a reasonable effort to leave your order at the location you have designated. In case of security, weather or access concerns, the agent will leave your package at another nearby location or at the nearest post office. In this latter case, you will receive a delivery notice card with pickup instructions. Please ensure you pick up your order within 15 days of receiving a delivery card notice; otherwise, UPS will return your package to us. If, for some reason, your package is returned to us, we will happily resend your order for a small shipping fee of $8.

Expedited shipping to Canadian destinations and all U.S. orders are shipped via UPS (regular, signature and expedited shipments).

Please note that if a P.O. Box address is provided, the recipient's telephone number must be included on the label. All P.O Boxes will be shipped via Canada Post.

Orders being shipped to the US may be subject to a customs inspection and fees. In the event that customs fees, brokerage fees and/or taxes are applied to your order, these are the responsibility of the purchaser. We do not pay for duties and/or taxes, nor can we control delays due to customs and import laws. A shipping refund will not be given if your package is delayed beyond our control.

We currently do not ship our products outside of North America.

Returns

We cannot modify or cancel an order once it has been processed and shipped. This is because shipping is done by UPS and we do not have the ability to intercept orders after they have been shipped out.

Within 30 days of purchase, you may return all unopened items for a full refund.*
Within 30 days of purchase, you may exchange all gently-used opened items for a refund.
After 30+ days of purchase, all items are final sale and cannot be returned
All accessories are final sale.

Our goal is to help you find products that you and your skin will love! If you have any questions or concerns, please contact our Customer Service Specialist team at hello@cocoonapothecary.com.

To initiate a return, please email us at hello@cocoonapothecary.com prior to mailing any products; otherwise, we will not be able to offer a reimbursement or store credit for any products shipped to us. In your email, please include the following information:

Your order number
The item you would like to return
The reason for the return
Please note that once your items have been received and processed at Cocoon Apothecary, we will inspect the condition of the item(s). If the condition of the item(s) accurately matches the description you provided to our Customer Service team, we will then initiate a refund to your original payment method or provide you with a store credit via email.

Cocoon Apothecary will not refund the cost of shipping fees on your original order. The customer is responsible for all fees related to the return. Cocoon Apothecary will not pay duties, brokerage fees or taxes on return shipments. In addition, all returns must be sent with a tracking number. Before returning an order, please email hello@cocoonapothecary.com for further instructions.

Once your items have been received at Cocoon Apothecary and processed, you will receive an email notification letting you know your refund has been processed.

Please allow up to 7 business days for the return to be processed by your financial institution.

If we perceive an order to be fraudulent, we will place the order on hold. We will then email and/or call the customer using the contact information provided at checkout to confirm the order. If we do not hear back within 2 business days, we will cancel the order.

Any additional questions? Contact hello@cocoonapothecary.com
Bottle Return

Cocoon offers a convenient bottle recycling program. Our customers can return their containers to our headquarters or ask one of our local retailers if they participate in the program. The bottles are sanitized and reused, while the pumps and caps are collected for recycling through one of our trusted partners. The materials are separated, cleaned and then upcycled into new products.
View full details
Rosehip CO2
BOTANICAL NAME: Rosa canina (of dogs: Dog Rose) 
EXTRACTION: CO2 (Supercritical Extraction): A method of extracting plant chemicals by using pressurized CO2 as a solvent. It is one of the most efficient extractions to create a substance that embodies the entire plant rather than just the essential oils or triglycerides (cold-pressed oils).  
DESCRIPTION: Rosehip (Rosa Canina) oil is pressed from the seeds of the rose fruit, also referred to as "hips."  The rose hips harvested for Cocoon products are from the rosa rubiginosa species which is native to Europe and western Asia.  Rosehip oil has been used for centuries to sooth skin, and it is thought that its use dates back to Ancient Egypt. The seeds of the rosehip from the rose bush are packed with the two essential fatty acids - omega 6 linoleic acid and omega 3 linolenic acid - that are known for their soothing barrier repair and maintenance. This CO2 also contains skin-penetrating oleic acid, beta-carotene, phytosterols, and vitamin E. It is often golden orange in colour and has a light vegetable smell. 
KEY COMPONENTS: Linoleic, linolenic and oleic acids
FOUND IN: Carotene Glow Antioxidant Booster, Rosey Cheeks Facial Oil Serum 
Avocado Oil
BOTANICAL NAME: Persea (Greek, name of a tree) gratissima 
EXTRACTION: Cold pressed
DESCRIPTION: The avocado is a tree native to Central and South America, and parts of the Caribbean. It thrives in warm climates, and is grown throughout other parts of the tropical and subtropical world.  The avocado tree is relatively large and produces a large, round, fleshy fruit that when cut open displays a pit or a nut.  Evidence of avocados date back to 10,000 BC in Mexico.  Although its roots are in Central and South America, and although these countries still maintain positions as the highest exporters of the fruit, other countries have upped their avocado production as well including China, Kenya, and various parts of Europe.  The fruits are picked and ripened post-harvest, and create a rich oil when the green flesh is cold-pressed. Avocado oil is unique because of this trait, as most plant oils are obtained through cold pressing the seeds or nuts rather than the flesh of the fruit itself.  It contains a high level of antioxidants and high oleic acid content providing nourishment. 
KEY COMPONENTS: Oleic acid, squalene, phytosterols (beta sitosterol), vitamins A, E, D.
FOUND IN: Rosey Cheeks Facial Cream, Rosey Cheeks Facial Oil Serum, Skin Care Starter Kit for Normal to Dry Skin
Camellia Seed Oil
BOTANICAL NAME: Camellia oleifera 
EXTRACTION: Cold pressed 
DESCRIPTION: The Camellia oleifera is a large shrub with dark green evergreen leaves found in the mountains of South Eastern Asia. This plant produces seeds that when cold-pressed create an oil that has been used medicinally for many thousands of years.  A different species of the Camellia shrub produces green tea leaves. The golden yellow oil produced by the Camellia oleifera plant contains high levels of oleic acid which help the skin retain moisture. It absorbs quickly and penetrates the lower layers of the skin providing elasticity and skin support.
KEY COMPONENTS: Oleic, linoleic, palmitic and stearic acid, squalene 
FOUND IN: Rosey Cheeks Facial Cream, Rosey Cheeks Facial Oil Serum
Rose Absolute
BOTANICAL NAME: Rosa (Rose) damascena (of Damascus) 
EXTRACTION: Solvent extraction
DESCRIPTION: Rosa damascena absolute is the alcohol soluble extract of Bulgarian rose flowers. It has high levels of antioxidant tocopherols, phenolics, and beta carotenes to fight aging and damage in the skin. It is soothing and cooling making it ideal for sensitive skin. It is very astringent, keeping pores clean and refined. Rose absolute is a deep red-orange liquid and has a floral, sweet, honey scent. 
KEY COMPONENTS: Phenethyl alcohol, citronellol, geraniol, eugenol and stearoptenes.
FOUND IN: Rosey Cheeks Facial Cream, Rosey Cheeks Facial Oil Serum, Ancient Mud Facial Mask 
Customer Reviews
Write a Review
Ask a Question
02/13/2023
Amie L.

Canada
Love ❤️
This is my second time purchasing! I love this product as part of night time routine, and I love combining it with Rosey Cheeks facial cream to add a little extra moisture in the winter months as part of my daily skin care routine! I've found my product for life!
01/15/2023
Jill K.

Canada
Rosy cheeks
Leaves my skin soft and bright, absorbs easily. My daughter loves it too.
09/21/2022
Amber

United States
Amazing!
The rosey cheeks facial oil is great! I used to have dry flaky patches of skin around my mouth and on my chin and within 2 weeks it's gone. I've been using the facial oil with the milk cleanser, nordic boost, rosey cheeks cream, and eyewaken eye cream. This regimen has done wonders for my skin! I have finally found something I'll forever use! Thanks Cocoon Apothecary!
07/25/2022
Meredith G.

Canada
Love this!!
Love this to prevent dry patches in the winter. Keeps my skin hydrated all winter long.
03/16/2022
Margo

Canada
Silky skin
This is a terrific serum. I was a little afraid I may break out or get red blotches due to sensitivity. No issues at all! In fact, it's helped soften my skin and gives it a silky feel. Highly recommend.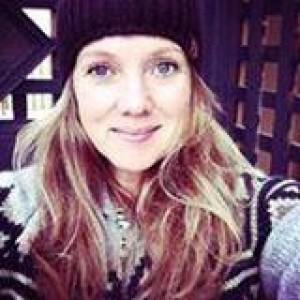 KW
02/26/2022
Katja W.

Canada
Long time fan of this product
The serum was instrumental in helping to heal and diminish the scarring of a severe burn on my wrist so I started using it on my face. It's now a staple.
12/18/2021
Amanda M.

Canada
My Go-To Cream
Great cream! Been using it for years. I ran out and was using a high end brand as a back up. My face was not happy. This cream helps with my dry skin, never leaves my face feeling greasy and smells terrific. I highly recommend it!
09/13/2021
Kate A.

Canada
Lovely serum
I love this serum. I use it morning and night and I find it smooths my complexion and neck.
05/12/2021
Annette D.

Canada
A Lovely Product
I am really enjoying this product. I use it in the evening and the morning. It has a lovely rose scent, leaves a barely-noticeable tint to the skin and is very soothing!
04/06/2021
Penny D.

Canada
Really lovely
Really love this serum, the smell is delicious, really helps my face feel soft and hydrated, has become part of my new daily routine.
03/22/2021
Lesley M.

Canada
Roses cheeks serum oil
Love this product. Makes my face so smooth and conforted
03/19/2021
Tanya V.

Canada
Rosey cheeks facial serum
All I can say is this is the bomb! Love the smell and the texture of this serum. Best Canadian brand face care I've ever bought. Also affordable as well. The whole rosey face line is the best of the best. I love it!
03/09/2021
Miana L.

Canada
Love the quality
It is hard to find high quality products filled with so many great ingredients like this. I'm so happy to have found it, it works wonders for my skin!
02/23/2021
Melanie R.

Canada
LOVE LOVE LOVE this oil
My skin is glowing and so healthy looking after a week of use! Highly recommend!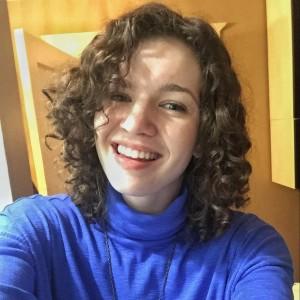 EC
02/16/2021
Elizabeth C.

Canada
Perfect for my dry winter skin!
My skin is very dry in the winter and this has been perfect layered on top of my Rosey Cheeks facial cream! My skin is feeling much better and the products all absorb so nicely into my skin.
02/12/2021
Vanessa M.

Canada
Soft dewy skin
I've only been using this product for about a week. My skin feels very hydrated all day. Alittle goes a long way so this bottle will last me quite a while. Great product so far with a reasonable price tag.
02/02/2021
Charlene N.

Canada
My favourite product!
I waited a while to purchase this, but out of all of their product line this one is my favourite! I noticed a difference in my skin texture within a day of using it. It quenches the skin without feeling oily, and it has reduced the redness in my skin as well. Highly, highly recommend!
01/12/2021
Brooke N.

Canada
Absolutely LOVE!
My skin has never looked better than when using Cocoon Apothecary products! I will be buying this product over and over - as well as trying all your other products. It is amazing that I used to spend an enormous amount of money on products that weren't natural and doing nothing for my skin. Cocoon Apothecary has the BEST products and worth every penny!
10/30/2020
Carol L.

Canada
Serum
This about my 3rd or 4th bottle of serum. I have dry, sensitive skin and it really helps without feeling greasy or heavy on your skin. It doesn't cause redness or burning like other products I have tried in the past. I use the Rosey Cheeks cream over top. Nice light fragrance. Love it and all the Cocoon Products I have tried. My skin has never felt so good.
10/28/2020
Alida M.

Canada
Serum
I love how it feels on my skin but I don't particularly like the smell, I have tried the Nordic Boost and would order that product when I order again.