Regular price
Sale price
$42.00
Unit price
per
Sale
Sold out
Kahuna Hand Care Set contains organic hand soap and natural lotion with luxurious ingredients like lemongrass and ylang ylang. It makes a perfect gift for anyone who enjoys being pampered.

Kahuna Hand Soap
A certified organic soap that is coconut-based and effectively washes hands without over-drying or irritating your skin. Scented with natural aromatics in a concentrated formula that reduces packaging.
Kahuna Body Lotion
A body lotion that smells like a tropical paradise with fresh lemongrass, flowery ylang ylang, and sweet coconut. Super-hydrating and fast-absorbing, Kahuna locks in moisture with the luxurious oils of virgin coconut and macadamia nut. Keeps skin feeling soft and moisturized with a super light feel. Treat yourself to a trip to the tropics every time you moisturize.
HERO INGREDIENTS
Lemongrass Essential Oil
Ylang Ylang Essential Oil
Coconut Oil
Coco Glucoside
Share
Full Ingredient List

Kahuna Hand Soap
Coco glucoside, potassium cocoate**, water, glycerin**, citric acid, lemongrass essential oil*, ylang ylang essential oil*.
*certified organic
**made using organic ingredients
Kahuna Body Lotion
Water, macadamia nut oil*, virgin coconut oil*, cetearyl alcohol, glycerin, stearic acid, tocopherol, sodium cetearyl sulfate, sodium anisate, sodium levulinate, glyceryl caprylate, lemongrass essential oil*, ylang ylang essential oil*.
*certified organic
How To Use

Kahuna Hand Soap
Wet hands and apply one pump of soap to entire area. Rinse off with water.
Kahuna Body Lotion
Apply to clean, dry skin in the morning and evening.
Smells Like

Lemongrass and ylang ylang.
Packaging

Glass bottles with pump in a gift box.
Shipping & Return Policy

---

Location

Purchase Price

Shipping Cost

Standard Shipping:
Canadian Provinces & Contiguous United States
$70 and over*
Free
under $70
$8 flat rate
Wholesale:
Canadian Provinces & Contiguous United States
$500 and over*
Free
under $500
$12 flat rate
Kitchener Headquarters in-store/curbside pick-up
Free

 

*Please note that the purchase of electronic gift cards does not count towards the Free Shipping total.

Shipping

You will receive an email confirming your order with us. As soon as your order has been shipped you will receive an email with your tracking number. If, for some reason, you do not receive this email, you can log into your account and check the status of your order.

If you have chosen local pickup you will be notified via email when your order has been prepared and is ready for pickup.

If your package arrives and there are broken/damaged products, please take a photo of how the parcel arrived and the broken/damaged items. Please take extreme caution when handling any broken glass. Once you have the photos we ask that you send them to hello@cocoonapothecary.com for directions on the next steps or replacement.

For any missing items please contact us when your order arrives at hello@cocoonapothecary.com for further instructions.

We do our best to get orders out within 2-3 business days of receipt. Shipping times vary according to the final destination. Please note that deliveries may be delayed due to COVID-19.

 

| | Canada | United States |
| --- | --- | --- |
| Estimated Shipping Time | 2-6 business days | 5-9 business days |

Most Canadian orders are shipped via UPS or Canada Post. If the delivery agent is unable to deliver your package according to their normal delivery procedures, they will make a reasonable effort to leave your order at the location you have designated. In case of security, weather or access concerns, the agent will leave your package at another nearby location or at the nearest post office. In this latter case, you will receive a delivery notice card with pickup instructions. Please ensure you pick up your order within 15 days of receiving a delivery card notice; otherwise, UPS will return your package to us. If, for some reason, your package is returned to us, we will happily resend your order for a small shipping fee of $8.

Expedited shipping to Canadian destinations and all U.S. orders are shipped via UPS (regular, signature and expedited shipments).

Please note that if a P.O. Box address is provided, the recipient's telephone number must be included on the label. All P.O Boxes will be shipped via Canada Post.

Orders being shipped to the US may be subject to a customs inspection and fees. In the event that customs fees, brokerage fees and/or taxes are applied to your order, these are the responsibility of the purchaser. We do not pay for duties and/or taxes, nor can we control delays due to customs and import laws. A shipping refund will not be given if your package is delayed beyond our control.

We currently do not ship our products outside of North America.

Returns

We cannot modify or cancel an order once it has been processed and shipped. This is because shipping is done by UPS and we do not have the ability to intercept orders after they have been shipped out.

Within 30 days of purchase, you may return all unopened items for a full refund.*
Within 30 days of purchase, you may exchange all gently-used opened items for a refund.
After 30+ days of purchase, all items are final sale and cannot be returned
All accessories are final sale.

Our goal is to help you find products that you and your skin will love! If you have any questions or concerns, please contact our Customer Service Specialist team at hello@cocoonapothecary.com.

To initiate a return, please email us at hello@cocoonapothecary.com prior to mailing any products; otherwise, we will not be able to offer a reimbursement or store credit for any products shipped to us. In your email, please include the following information:

Your order number
The item you would like to return
The reason for the return
Please note that once your items have been received and processed at Cocoon Apothecary, we will inspect the condition of the item(s). If the condition of the item(s) accurately matches the description you provided to our Customer Service team, we will then initiate a refund to your original payment method or provide you with a store credit via email.

Cocoon Apothecary will not refund the cost of shipping fees on your original order. The customer is responsible for all fees related to the return. Cocoon Apothecary will not pay duties, brokerage fees or taxes on return shipments. In addition, all returns must be sent with a tracking number. Before returning an order, please email hello@cocoonapothecary.com for further instructions.

Once your items have been received at Cocoon Apothecary and processed, you will receive an email notification letting you know your refund has been processed.

Please allow up to 7 business days for the return to be processed by your financial institution.

If we perceive an order to be fraudulent, we will place the order on hold. We will then email and/or call the customer using the contact information provided at checkout to confirm the order. If we do not hear back within 2 business days, we will cancel the order.

Any additional questions? Contact hello@cocoonapothecary.com
Bottle Return

Cocoon offers a convenient bottle recycling program. Our customers can return their containers to our headquarters or ask one of our local retailers if they participate in the program. The bottles are sanitized and reused, while the pumps and caps are collected for recycling through one of our trusted partners. The materials are separated, cleaned and then upcycled into new products.
View full details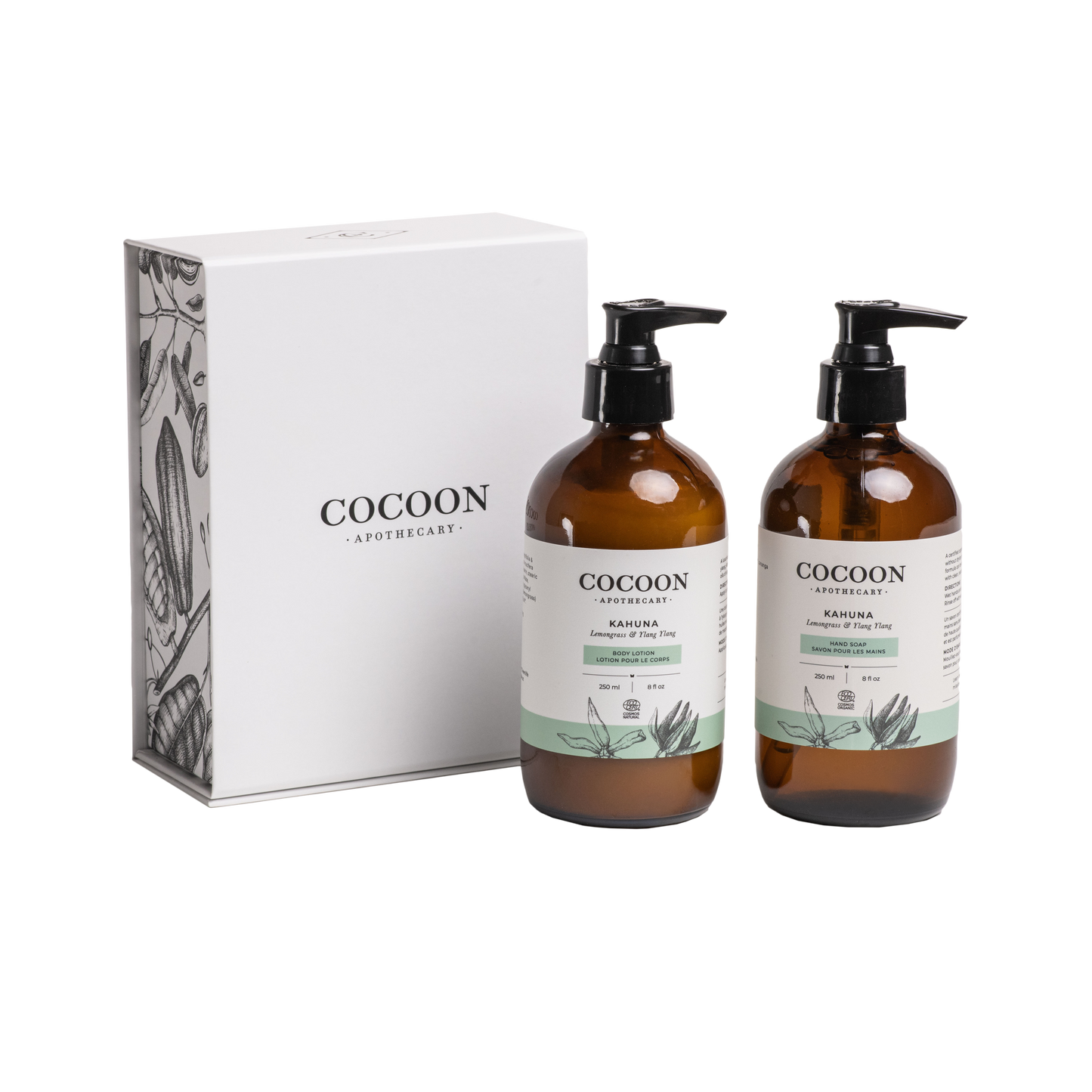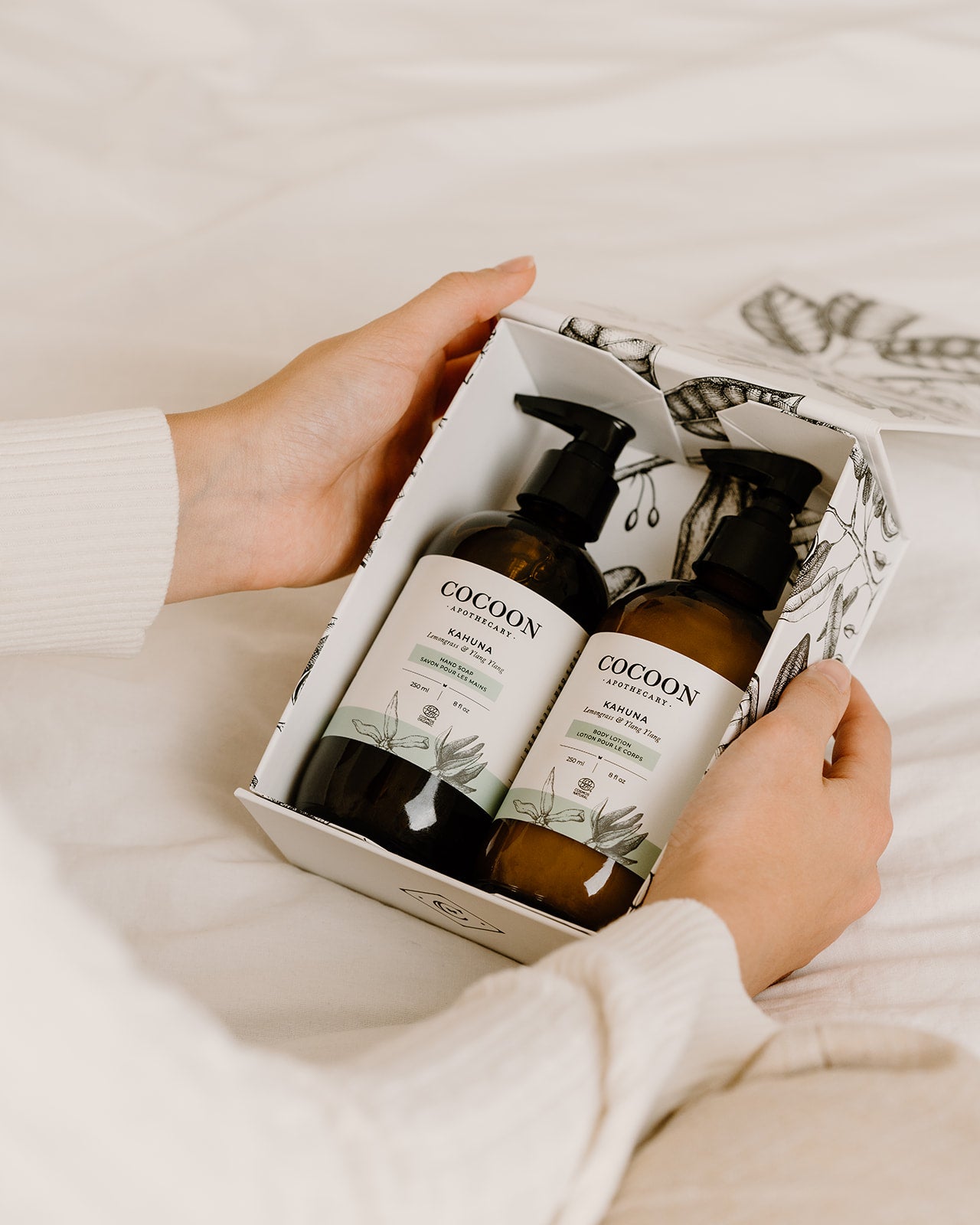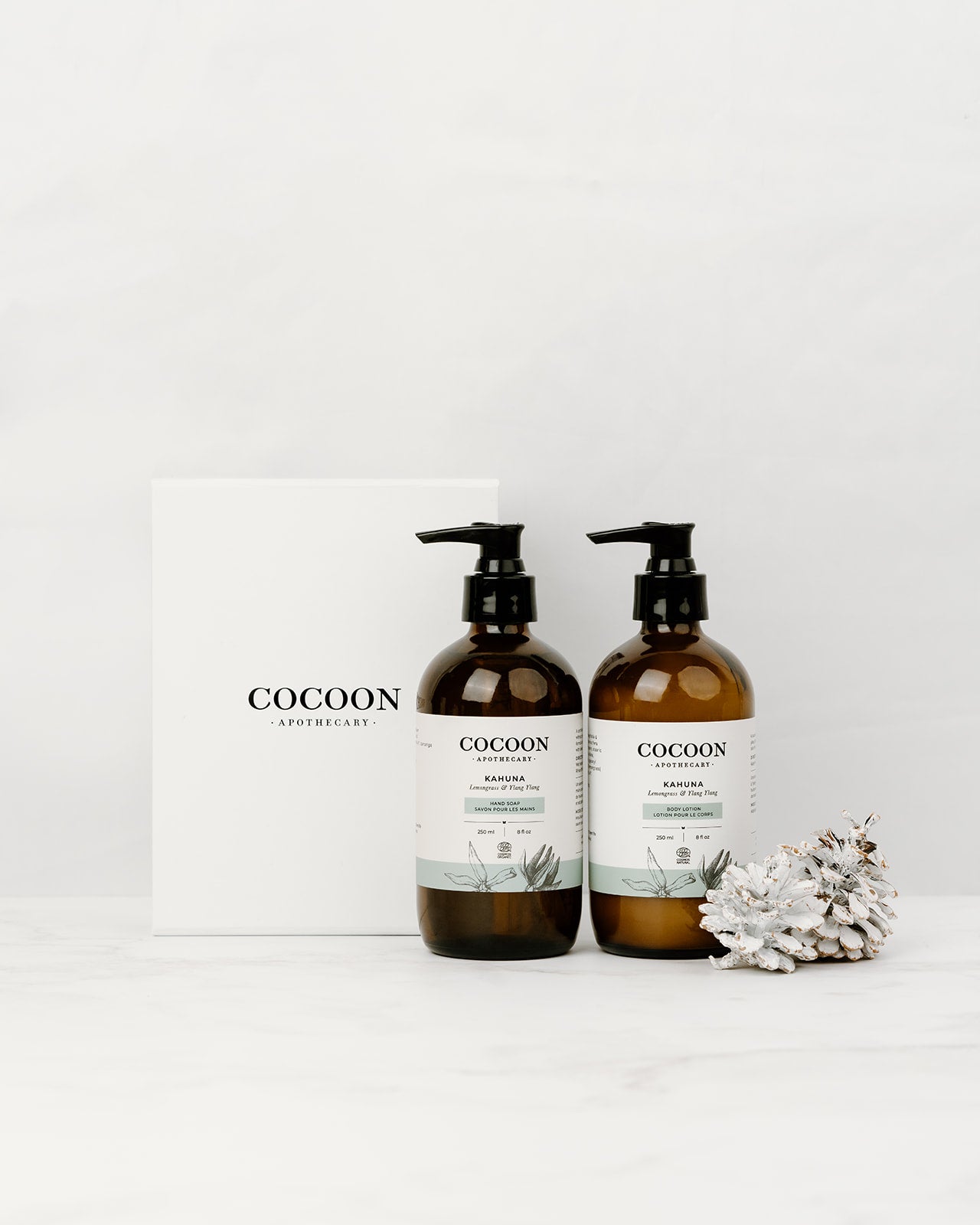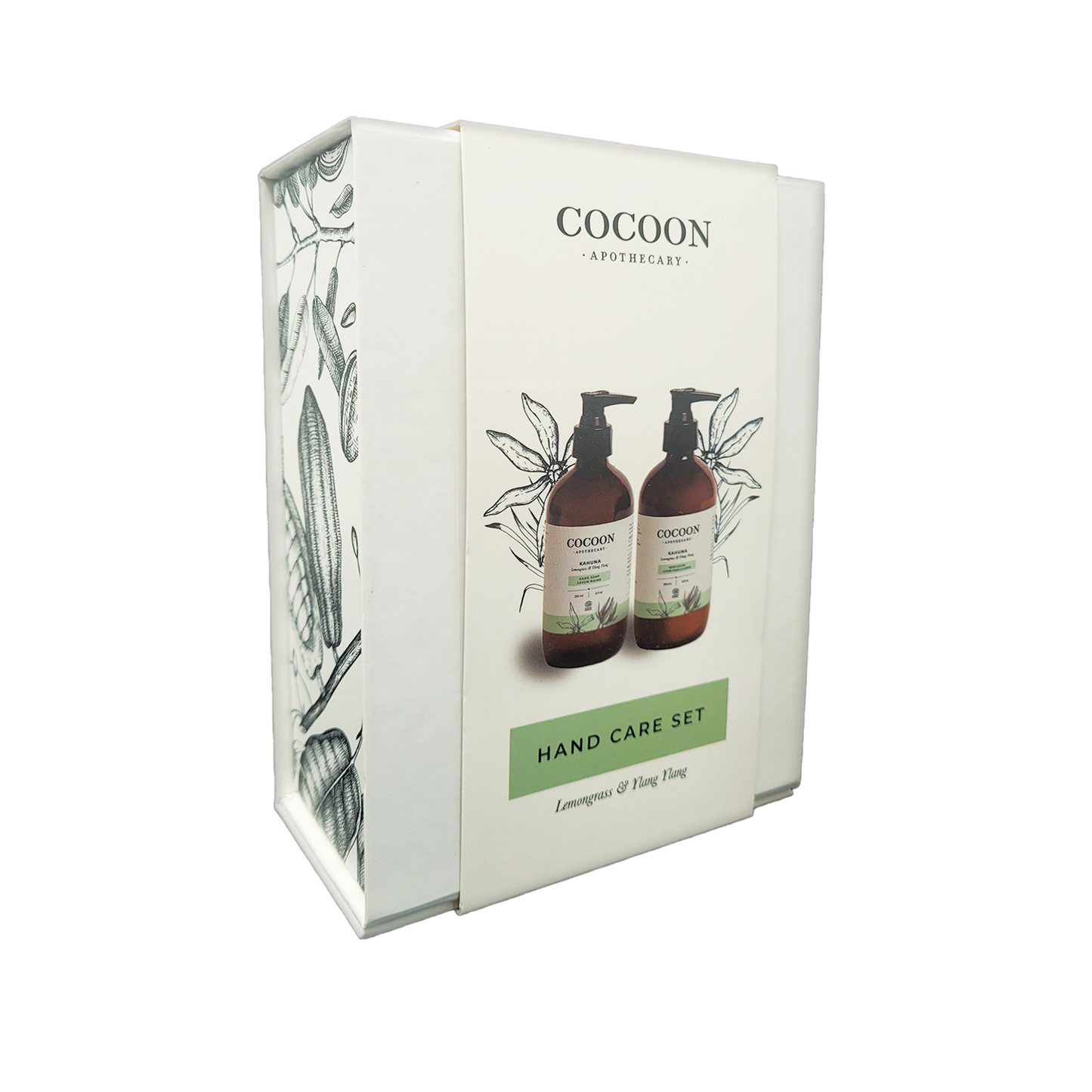 Lemongrass Essential Oil
Lemongrass essential oil is a versatile oil that has a wide range of benefits for the skin. It is extracted from the leaves of the lemongrass plant through steam distillation. Lemongrass essential oil has a refreshing citrus scent and is commonly used in aromatherapy, as well as in skincare products.
Here are some of the skin care benefits of lemongrass essential oil:
Antimicrobial properties: Lemongrass essential oil has powerful antimicrobial properties that can help protect the skin from harmful bacteria and fungi. This can be particularly beneficial for people with acne-prone skin, as it can help prevent breakouts.

Anti-inflammatory properties: Lemongrass essential oil contains compounds that have anti-inflammatory properties, which can help soothe and calm irritated skin. This makes it a great ingredient for people with sensitive skin or those dealing with skin conditions like eczema or rosacea.

Antioxidant properties: Lemongrass essential oil is rich in antioxidants, which can help protect the skin from free radical damage. Free radicals are unstable molecules that can cause damage to the skin, leading to premature aging and other skin problems.

Astringent properties: Lemongrass essential oil has astringent properties, which can help tighten and firm the skin. This can be particularly beneficial for people with oily skin, as it can help control excess oil production.

Skin brightening properties: Lemongrass essential oil has skin-brightening properties, which can help even out skin tone and reduce the appearance of dark spots and hyperpigmentation.
Overall, lemongrass essential oil can be a great addition to your skincare routine, as it can help improve the health and appearance of your skin.
BOTANICAL NAME: Cymbopogon flexuosus 
EXTRACTION: Steam distillation 
DESCRIPTION: Lemongrass (Cymbopogon flexuosus) is a perennial grass native to the tropical climates of Cambodia, Vietnam, Laos, India, Sri Lanka, Burma and Thailand.  It has a rich history of use in Asian cuisine, and is also occasionally used as a pesticide and preservative.  Lemongrass has been used for centuries in traditional medicine.  It has a light, fresh, lemony scent that is popular in aromatherapy.  In East India and Sri Lanka it is a main component to a common treatment called "fever tea" said to aid with fevers, menstruation, diarrhea and nausea. In Chinese medicine, lemongrass is used similarly to treat headaches, nausea and colds. Through the process of steam distillation, a colourless essential oil is derived that can be used topically to deliver many beneficial properties to the skin.  
KEY COMPONENTS: Citral, geranial and nerol 
FOUND IN: Kahuna Bubble Bath, Kahuna Body Lotion, Kahuna Hand Soap. 
Ylang Ylang Essential Oil
Ylang ylang, also known as Cananga odorata, is a tropical tree native to Southeast Asia that is highly valued for its sweet, floral fragrance. However, the essential oil extracted from its flowers is also becoming increasingly popular in skin care products due to its numerous benefits for the skin.
One of the key benefits of ylang ylang oil for the skin is its ability to balance and regulate oil production. This makes it particularly useful for people with oily or acne-prone skin, as it can help to reduce sebum production and prevent breakouts. At the same time, ylang ylang oil is also moisturizing and can help to keep the skin soft and supple.
Ylang ylang oil also has antibacterial and antifungal properties, which can help to prevent infections and soothe inflammation. This makes it a great ingredient for people with sensitive or irritated skin, as it can help to calm redness and reduce itchiness.
In addition to its skin-balancing and soothing properties, ylang ylang oil is also known for its ability to promote relaxation and reduce stress. This is because it contains linalool, a natural compound that has been shown to have a calming effect on the nervous system. Using skin care products containing ylang ylang oil can therefore be a great way to promote overall wellness and relaxation.
Overall, ylang ylang is a versatile and beneficial ingredient for skin care. Whether you have oily or dry skin, sensitive or acne-prone skin, or just want to promote relaxation and well-being, ylang ylang oil can be a great addition to your skin care routine.
BOTANICAL NAME: Cananga odorata var. genuina
EXTRACTION: Steam distillation
DESCRIPTION: Ylang Ylang is the name of the flower from the cananga tree, or the Cananga odorata.  This tree is native to Malaysia and the Philippines.  The flowers are small and a vibrant yellow colour with petals that droop down in a star-like shape.  The pale yellow essential oil derived from the petals of the flowers is exceptionally fragrant giving off a fruity, floral, woody scent that is highly sought-after by the perfume industry. These trees are often planted on roadsides in Malaysa to provide shade and spread its beautiful scent. 
KEY COMPONENTS:  Benzyl acetate, linalool, p-cresyl methyl ether, and menthyl benzoate
FOUND IN: Kahuna Bubble Bath, Kahuna Body Lotion, Kahuna Hand Soap
Coconut Oil
Coconut oil is a natural and versatile ingredient that has been used for centuries in many cultures for its skin care benefits. Extracted from the meat of mature coconuts, coconut oil is a rich source of fatty acids, vitamins, and antioxidants that can nourish, moisturize, and protect the skin.
Here are some of the skin care benefits of coconut oil:
Moisturizes the skin: Coconut oil has a high concentration of medium-chain fatty acids that can penetrate the skin and provide deep hydration. It can help to prevent dryness, flakiness, and roughness of the skin.

Reduces inflammation: Coconut oil contains lauric acid, which has antibacterial and anti-inflammatory properties. It can help to soothe irritated skin, reduce redness, and prevent acne.

Protects against sun damage: Coconut oil has a natural SPF of 4-5, which can provide some protection against harmful UV rays. It can also help to repair and regenerate skin cells that have been damaged by sun exposure.

Fights signs of aging: Coconut oil contains antioxidants that can help to prevent free radical damage and reduce the appearance of fine lines, wrinkles, and age spots.

Improves skin tone and texture: Regular use of coconut oil can help to improve the texture and tone of the skin, making it smoother, softer, and more supple.
BOTANICAL NAME: Cocos (from the Portuguese word coco meaning 'grinning face' based on the appearance of the fruit) nucifera (from Latin, nut-bearing). 
EXTRACTION: Unrefined, cold pressed
DESCRIPTION: The coconut palm, or Cocos nucifera, is a tree that is found in tropical climates across the globe.  It is thought that these trees originated in the Indo-Malaya region, however coconut fruits have dispersed around the world by humans as well as ocean currents.  The flesh of the fruit from coconut palms is extracted and cold pressed in order to obtain an oil rich in fatty acids and vitamins. 
KEY COMPONENTS: Lauric, caprylic, and capric acid 
FOUND IN:  Kahuna Body Lotion, Petal Purity Facial Cleanser, Petal Purity Exfoliating Facial Cleanser, POMADE - Bay Rum, POMADE - Muskoka, SHAVE - Fir Balsam & Clove, MOISTURIZE - Juniper & Hemp, Coffee Scrub Bar Soap, Lavender Bar Soap, May Chang Bar Soap, Peppermint Bar Soap, Patchouli Bar Soap, Skin Care Starter Kit for Normal to Dry Skin, Skin Care Starter Kit for Men
Green Chemistry
We use the safest and most effective antioxidants, preservatives and emulsifiers to ensure our products nourish, soothe and protect your skin.
Coco Glucocide:  A non-ionic surfactant used for foaming and cleansing. It is derived from coconut oil and fruit sugars and is created through a chemical reaction between glucose and coconut oil derived ingredients. Coco-glucoside is used to build viscosity and foaming capacity in soaps. It is very gentle and acts as a cleansing agent without drying out skin. 
Citric Acid: Used as a pH adjuster derived from certain fruits or vegetables through fermentation.
Hyaluronic Acid: A polysaccharide found naturally in skin that has the ability to bind large amounts of water to keep skin hydrated. We use a low-molecular hyaluronic acid created through fermentation that is able to penetrate the skin without causing irritation.
Propanediol: A colourless liquid glycol, naturally derived from corn. It functions as both a solvent and humectant.
Sodium Bicarbonate (Baking Soda): Derived from minerals that are refined into calcium carbonate then turned into baking soda. When combined with citric acid, baking soda creates a fizz that both softens the water and distributes the essential oils throughout.
ANTIOXIDANTS
Resveratrol: A source of polyphenol antioxidants derived from knotweed. 
Rosemary Leaf Extract & Rosemary CO2: Extract from rosemary leaf that is very high in antioxidants. Keeps our products smelling and feeling as fresh as possible. 
Vitamin E (tocopherol): A naturally occurring antioxidant. 
EMULSIFIERS
An emulsifier is the ingredient that binds water to oil in order to create an emulsion, which is just a fancy term for cream or lotion. We chose the following ingredients because they are safe, do not separate, and do not leave a sheen on your skin after applying.
Cetearyl Alcohol: A fatty alcohol extracted from coconuts that is very different than denatured alcohol, which is known to dry out skin. 
Sodium Cetearyl Sulfate: The sodium salt of sulfur extracted from coconut. Sulphur is an element that exists in all of nature. The term 'no sulfates' is way too broad a term and is based on a lot of misinformation. 
Stearic Acid: A fatty acid extracted from plants that acts as a thickening agent and helps to prevent melting in warmer temperatures. Plant fats that are solid at room temperature, such as shea butter, cocoa butter, palm oil or coconut oil, contain high amounts of stearic acid. 
Xanthan Gum: A natural food and cosmetic additive used as a binder, emulsion stabilizer and skin conditioning agent. It is a polysaccharide produced from simple sugars using fermentation. It is dried and processed into a powder, when added to water it acts as a thickener.
PRESERVATIVES
The preservatives we use for our lotions, creams, cleansers and toners are sodium levulinate from non-GMO corn, and sodium anisate from basil. Levulinate contains the same compound (levulinic acid) that bees use to protect their pollen and nectar. Not only are these effective anti-microbials, but they also have active skin care properties; soothes skin and balances the skin's PH to an ideal level.
Glyceryl Caprylate: Derived from coconuts, it works with sodium levulinate and sodium anisate in our preservative system.
Vegetable Glycerin: A colourless, odourless liquid that derives from non-GMO rapeseed oil. It is soluble in water and acts as a humectant (attracts moisture). 
REFLECTOR SPF 30 FACIAL SUN PROTECTION
Zinc Oxide: A naturally occurring powdered mineral used in lotions and creams meant for outdoor use. Zinc Oxide sits on top of the skin scattering, reflecting and absorbing UVA and UVB rays. 

Titanium Dioxide: A naturally occurring mineral that works like tiny mirrors to deflect UV rays off of the skin. It has a high refractive index and ability to reflect and scatter light. Titanium Dioxide is both gentle and cooling on the skin. 
Aluminum Hydroxide: Used as a skin protectant - coats the titanium dioxide and forms a protective layer without penetrating the skin. 
Lauric Acid: Naturally occurring fatty acid found in coconut oil. 
Triethoxycaprylylsilane: Used to create a stable coating for zinc oxide. 
Tapioca Starch: Derived from the root of the cassava plant and is used to create a smooth, non-oily, light cream. 
Olive Leaf Extract and Turmeric are both antioxidant rich botanical extracts that are soothing and rejuvenating to the skin. 
EMULSIFIERS
Glyceryl Stearate SE: Fatty acid derived from vegetable oil, produced from glycerin and stearic acid and used as an emulsifier. 
Polyglyceryl-6 Distearate:  Produced from glycerol and stearic acid and used as an emulsifier. 
PRESERVATIVES
Ascorbic Acid (Vitamin C): Used as a preservative and antioxidant. 
Benzyl Alcohol, Salicylic Acid and Sorbic Acid: All ECOCERT approved preservatives that work together in Reflector SPF 30 to ensure safe broad spectrum protection. 
Potassium Sorbate: The inactive salt of sorbic acid. 
Customer Reviews
Write a Review
Ask a Question
06/23/2021
Catherine W.

Canada
Kahuna hand care set
I love this product!
06/19/2021
Alicia N.

Canada
Smells amazing
The soap and lotion both smell so good. Like a tropical lemony scent. The lotion is so fast absorbing - I am usually pretty picky with hand lotions but this one ticks all my boxes. Will definitely be buying more of these sets!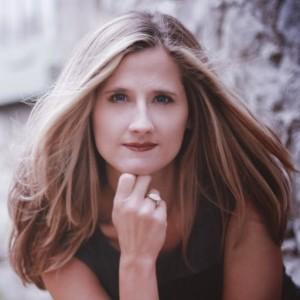 AC
04/20/2021
aimee c.

Canada
Need more scent
Love the hand/lotion/soap!!! The face cream I bought had very little orange scent. I emailed and you responded that I could return it but that's too much work so I'm using it but that's why I buy it so if the scent isn't going to be the same then I'll switch.
12/28/2020
Jennifer K.

Canada
Luxurious
I received the hand soap & lotion soap as a Christmas gift. I was first struck by the packaging in the burlap it was unique and very pretty. I was very impressed once I opened the soap the feel of the soap on my hands and the fragrance of lavender was wonderful. I was not familiar with Cocoon before but now I will be a regular client and it is quickly becoming my soap and lotion of choice. Add in free local delivery and the ability to support local I am hooked. Wonderful products.
12/01/2020
Irene J.

Canada
Kahuna Hand Care Set
Loved the package. Love the hand cream. Not greasy.