Regular price
Sale price
$6.50
Unit price
per
Sale
Sold out
Indulge in a luxurious bath experience with our cube-shaped bath bombs that effervesce in water and leave your skin feeling soft and exfoliated. Infused with organic castor oil, they also provide moisturizing benefits.
Experience the ultimate clean scent of Lavandin, well known for its calming properties, and unwind with a relaxing and rejuvenating soak.
HERO INGREDIENTS
Castor Seed Oil
Lavandin Essential Oil
Share
Full Ingredient List

Baking soda, citric acid, castor seed oil*, lavandin essential oil*.
*certified organic
How To Use

Place the bath cube in a tub filled with hot water. Rinse the tub after your bath.
Shipping & Return Policy

---

Location

Purchase Price

Shipping Cost

Standard Shipping:
Canadian Provinces & Contiguous United States
$70 and over*
Free
under $70
$8 flat rate
Wholesale:
Canadian Provinces & Contiguous United States
$500 and over*
Free
under $500
$12 flat rate
Kitchener Headquarters in-store/curbside pick-up
Free

 

*Please note that the purchase of electronic gift cards does not count towards the Free Shipping total.

Shipping

You will receive an email confirming your order with us. As soon as your order has been shipped you will receive an email with your tracking number. If, for some reason, you do not receive this email, you can log into your account and check the status of your order.

If you have chosen local pickup you will be notified via email when your order has been prepared and is ready for pickup.

If your package arrives and there are broken/damaged products, please take a photo of how the parcel arrived and the broken/damaged items. Please take extreme caution when handling any broken glass. Once you have the photos we ask that you send them to hello@cocoonapothecary.com for directions on the next steps or replacement.

For any missing items please contact us when your order arrives at hello@cocoonapothecary.com for further instructions.

We do our best to get orders out within 2-3 business days of receipt. Shipping times vary according to the final destination. Please note that deliveries may be delayed due to COVID-19.

 

| | Canada | United States |
| --- | --- | --- |
| Estimated Shipping Time | 2-6 business days | 5-9 business days |

Most Canadian orders are shipped via UPS or Canada Post. If the delivery agent is unable to deliver your package according to their normal delivery procedures, they will make a reasonable effort to leave your order at the location you have designated. In case of security, weather or access concerns, the agent will leave your package at another nearby location or at the nearest post office. In this latter case, you will receive a delivery notice card with pickup instructions. Please ensure you pick up your order within 15 days of receiving a delivery card notice; otherwise, UPS will return your package to us. If, for some reason, your package is returned to us, we will happily resend your order for a small shipping fee of $8.

Expedited shipping to Canadian destinations and all U.S. orders are shipped via UPS (regular, signature and expedited shipments).

Please note that if a P.O. Box address is provided, the recipient's telephone number must be included on the label. All P.O Boxes will be shipped via Canada Post.

Orders being shipped to the US may be subject to a customs inspection and fees. In the event that customs fees, brokerage fees and/or taxes are applied to your order, these are the responsibility of the purchaser. We do not pay for duties and/or taxes, nor can we control delays due to customs and import laws. A shipping refund will not be given if your package is delayed beyond our control.

We currently do not ship our products outside of North America.

Returns

We cannot modify or cancel an order once it has been processed and shipped. This is because shipping is done by UPS and we do not have the ability to intercept orders after they have been shipped out.

Within 30 days of purchase, you may return all unopened items for a full refund.*
Within 30 days of purchase, you may exchange all gently-used opened items for a refund.
After 30+ days of purchase, all items are final sale and cannot be returned
All accessories are final sale.

Our goal is to help you find products that you and your skin will love! If you have any questions or concerns, please contact our Customer Service Specialist team at hello@cocoonapothecary.com.

To initiate a return, please email us at hello@cocoonapothecary.com prior to mailing any products; otherwise, we will not be able to offer a reimbursement or store credit for any products shipped to us. In your email, please include the following information:

Your order number
The item you would like to return
The reason for the return
Please note that once your items have been received and processed at Cocoon Apothecary, we will inspect the condition of the item(s). If the condition of the item(s) accurately matches the description you provided to our Customer Service team, we will then initiate a refund to your original payment method or provide you with a store credit via email.

Cocoon Apothecary will not refund the cost of shipping fees on your original order. The customer is responsible for all fees related to the return. Cocoon Apothecary will not pay duties, brokerage fees or taxes on return shipments. In addition, all returns must be sent with a tracking number. Before returning an order, please email hello@cocoonapothecary.com for further instructions.

Once your items have been received at Cocoon Apothecary and processed, you will receive an email notification letting you know your refund has been processed.

Please allow up to 7 business days for the return to be processed by your financial institution.

If we perceive an order to be fraudulent, we will place the order on hold. We will then email and/or call the customer using the contact information provided at checkout to confirm the order. If we do not hear back within 2 business days, we will cancel the order.

Any additional questions? Contact hello@cocoonapothecary.com
Bottle Return

Cocoon offers a convenient bottle recycling program. Our customers can return their containers to our headquarters or ask one of our local retailers if they participate in the program. The bottles are sanitized and reused, while the pumps and caps are collected for recycling through one of our trusted partners. The materials are separated, cleaned and then upcycled into new products.
View full details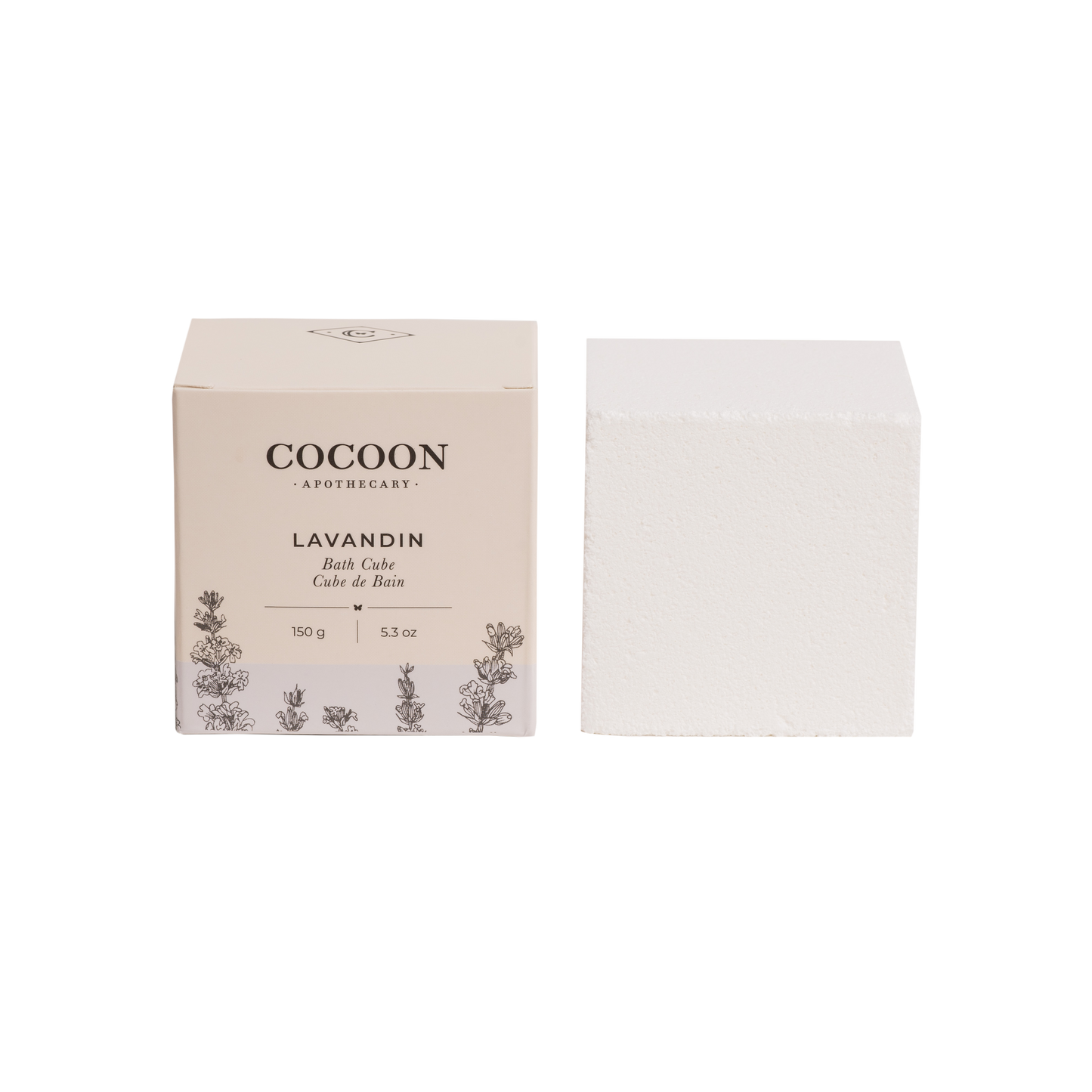 Castor Seed Oil
Castor seed oil, also known as Ricinus communis seed oil, is a vegetable oil derived from the seeds of the castor plant. It has been used for centuries for its numerous health and beauty benefits, including its powerful skin care properties.
One of the key benefits of castor seed oil is its ability to moisturize the skin. The oil is rich in fatty acids, particularly ricinoleic acid, which is a humectant that helps to retain moisture in the skin. This makes it an excellent choice for individuals with dry, flaky or irritated skin. It can also help to improve the overall texture and appearance of the skin, leaving it soft and supple.
Castor seed oil also has anti-inflammatory properties that can help to reduce redness and inflammation in the skin. This makes it a great option for individuals with acne-prone or sensitive skin. Additionally, the oil contains antioxidants that can help to protect the skin from free radical damage caused by UV rays and environmental pollutants.
Another benefit of castor seed oil is its ability to promote the growth of healthy skin tissue. It contains a unique compound called ricinoleic acid that has been shown to stimulate the production of collagen and elastin in the skin. These proteins are essential for maintaining skin elasticity and firmness, which can help to reduce the appearance of fine lines and wrinkles.
Castor seed oil is also an excellent natural remedy for a variety of skin conditions, including eczema, psoriasis and dermatitis. Its anti-inflammatory and moisturizing properties can help to soothe and heal irritated skin, while its antimicrobial properties can help to fight off bacteria and fungi that can exacerbate these conditions.
In conclusion, castor seed oil is a powerful and versatile ingredient that can provide a range of skin care benefits. Its moisturizing, anti-inflammatory, antioxidant and anti-microbial properties make it an excellent choice for individuals looking to improve the health and appearance of their skin.
BOTANICAL NAME: Ricinus (Latin for 'a tick'- the seeds appearance resembles that of ticks) communis (common) 
EXTRACTION: Expeller pressed
DESCRIPTION: The castor oil plant is native to the southeastern Mediterranean Basin, Eastern Africa, and India, and is also found in most tropical regions.  The castor oil plant was used for medicinal purposes in Ancient Egypt, China, Persia, Africa, Greece and Rome.  It was once referred to as "Palma Christe" due to the leaves resemblance to the hands of Christ as well as the plant's unique healing properties.  The seeds, or "beans" of this plant, can be expeller pressed in order to create an oil rich in triglycerides. Castor seed oil is pale in colour and has very little scent. This oil becomes a wax when hydrogenated and is used for various cosmetic purposes.
KEY COMPONENTS:  Ricinoleic Acid, Oleic Acid, Linoleic Acid 
FOUND IN: Pomade - Bay Rum, Pomade - Muskoka, Bath Cube - Citrus Tea, Bath Cube - Lavender, Bath Cube - Mint Eucalyptus, Bath Cube - Patchouli Vibes, Bath Cube - Spruce Flora. 
Lavandin Essential Oil
Lavandin essential oil is a popular and versatile essential oil that is commonly used in aromatherapy and natural skin care products. It is derived from the Lavandin plant, which is a hybrid of two different species of Lavender (Lavandula angustifolia and Lavandula latifolia). Lavandin essential oil has a sweet, floral, and herbaceous scent, and it is known for its many skin care benefits.
One of the key benefits of Lavandin essential oil is its ability to soothe and calm the skin. It has anti-inflammatory properties that can help to reduce redness, irritation, and inflammation on the skin. This makes it an excellent ingredient for those with sensitive or reactive skin types, as well as for those with inflammatory skin conditions like eczema, psoriasis, and rosacea.
Lavandin essential oil is also a natural antiseptic, which means it can help to fight off harmful bacteria on the skin. This makes it an ideal ingredient for those who are prone to acne or other bacterial skin infections. Additionally, its antiseptic properties can help to prevent the formation of new breakouts and blemishes.
In addition to its soothing and antibacterial properties, Lavandin essential oil is also known for its ability to promote healthy skin regeneration. It is a natural astringent, which means it can help to tighten and firm the skin, reducing the appearance of fine lines and wrinkles. It can also help to improve skin texture and tone, leaving the skin looking smoother and more radiant.
Lavandin essential oil is often used in natural skin care products like cleansers, toners, and moisturizers.
Overall, Lavandin essential oil is a powerful and versatile ingredient that can provide many skin care benefits. Whether you have sensitive skin, acne-prone skin, or simply want to improve the overall health and appearance of your skin, Lavandin essential oil is definitely worth considering as part of your natural skin care routine.
BOTANICAL NAME: Lavandula hybrida
EXTRACTION: Steam distillation
DESCRIPTION: Lavandin (Lavandula hybrida) is a hybrid of high-altitude true lavender (Lavendula angustifolia) and low-altitude spike lavender (Lavandula latifolia). You can identify it by the stems that branch off into separate flowers. They are larger plants with a high essential oil yield that produce a strong penetrating aroma. It's the scent of lavender with more clean, medicinal notes. Lavandin has the ability to purify and soothe skin. We put the more penetrating scent of lavandin in our bath cubes and soaps. The aroma is a clean, herbal, floral.
KEY COMPONENTS: Linalool and linalyl acetate
FOUND IN: Bar Soap - Lavandin & Bath Cube - Lavandin 
Customer Reviews
Write a Review
Ask a Question
10/06/2023
Katrina O.

Canada
Hide them from your kids.
I don't use these, I hoard them and smell deeply as a sort of means to an end on long days. A bath lasts only 30 minutes, but the divine fragrance of these perched in my linen drawer last months. They are nice in baths too, just too fleeting.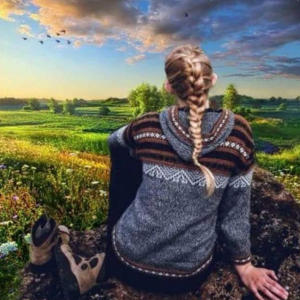 HP
08/12/2022
Heather P.

Canada
LOVE
I love these bath cubes because they don't have annoying plastic on them that is hard to remove, I just have to plop them in the bath. Skin feel soft and helps have a relaxing bath
04/04/2022
Raina M.

Canada
Love these bath bombs.
Wonderful product. I enjoy them myself and always give them as gifts too.
06/29/2021
Mary C.

Canada
Bath cubes
Love all of your bath cubes!!
06/30/2021
Cocoon Apothecary
02/19/2021
Lisa L.

Canada
Luxury!
This bath cube leaves the air fragrant and your skin super-soft and silky!
01/02/2021
lauren d.

Canada
Fantastic Bath Cube
I have used Cocoon Apothecary products for quite some time and this was the first time trying their bath cube. The smell is heavenly and leaves your skin feeling moisturized and soft. The best thing is it did not leave any residue in the bath tub either which was a bonus.
12/25/2020
Anonymous

Canada
Love these cubes
They are awesome. Great product.
10/22/2020
Lyrilla R.

Canada
Great Cube
Better effect than most other bath fizzing options and thebingredients are much better for the scents
One of the best ❤️
Lavender is one of the most comforting scents to all ages! I use this as a gift for small children, who love bath bombs but who can hopefully use bathtime as a calm-down and relaxing time :) ( Or, their parent can take some deep breaths while breathing in!) Anyone I have ever gifted this too, immediately takes a deep breath in of the scent and smiles. Great for kids, hosts, favors, thank-yous, and for the person who has it all!
Time to Relax
After a busy Christmas Season I decided to relax and unwind with a warm bath! The Lavender Cube was the perfect choice! When placed in the water it immediately smelled perfect. A light lavender smell from real lavender! It was not over powering and was a true scent. It dissolved nicely in the water. The size was perfect. I have tried other items for my bath and I appreciate and love this cube. All natural is absolutely the way to go. After all you are SOAKING in it. I will definitely purchase this again and am looking forward to trying other cube products!