Regular price
Sale price
$30.00
Unit price
per
Sale
Sold out
An exfoliating facial cleanser that gently removes dead skin cells and debris to keep skin smooth, toned and revitalized. This physical scrub contains smooth, biodegradable jojoba beads that are gentle and won't irritate or damage skin. The perfect cleanser for dry, sensitive skin that also experiences blemishes and congestion.
A gentle exfoliation that can be used by sensitive skin types
Promotes skin cell turnover
Keeps skin smooth and pores unclogged
Revitalizes dull skin
Dry skin
HERO INGREDIENTS
Jojoba Beads
Lavender Essential Oil
Coconut Oil
Almond Oil
Share
Full Ingredient List

Water, hydrogenated jojoba oil, sweet almond oil*, virgin coconut oil*, cetearyl alcohol, stearic acid, glycerin, sodium cetearyl sulfate, lavender essential oil*, geranium essential oil, tocopherol, sodium anisate, sodium levulinate, glyceryl caprylate.
*certified organic
How To Use

Apply to dry or wet skin in a circular motion avoiding eye area. Remove with water.
Size

100 ml / 3.3 fl oz, 250 ml / 8 fl oz
Packaging

Glass bottle with pump. 100 ml size in a paper box.
Shipping & Return Policy

---

Location

Purchase Price

Shipping Cost

Standard Shipping:
Canadian Provinces & Contiguous United States
$70 and over*
Free
under $70
$8 flat rate
Wholesale:
Canadian Provinces & Contiguous United States
$500 and over*
Free
under $500
$12 flat rate
Kitchener Headquarters in-store/curbside pick-up
Free

 

*Please note that the purchase of electronic gift cards does not count towards the Free Shipping total.

Shipping

You will receive an email confirming your order with us. As soon as your order has been shipped you will receive an email with your tracking number. If, for some reason, you do not receive this email, you can log into your account and check the status of your order.

If you have chosen local pickup you will be notified via email when your order has been prepared and is ready for pickup.

If your package arrives and there are broken/damaged products, please take a photo of how the parcel arrived and the broken/damaged items. Please take extreme caution when handling any broken glass. Once you have the photos we ask that you send them to hello@cocoonapothecary.com for directions on the next steps or replacement.

For any missing items please contact us when your order arrives at hello@cocoonapothecary.com for further instructions.

We do our best to get orders out within 2-3 business days of receipt. Shipping times vary according to the final destination. Please note that deliveries may be delayed due to COVID-19.

 

| | Canada | United States |
| --- | --- | --- |
| Estimated Shipping Time | 2-6 business days | 5-9 business days |

Most Canadian orders are shipped via UPS or Canada Post. If the delivery agent is unable to deliver your package according to their normal delivery procedures, they will make a reasonable effort to leave your order at the location you have designated. In case of security, weather or access concerns, the agent will leave your package at another nearby location or at the nearest post office. In this latter case, you will receive a delivery notice card with pickup instructions. Please ensure you pick up your order within 15 days of receiving a delivery card notice; otherwise, UPS will return your package to us. If, for some reason, your package is returned to us, we will happily resend your order for a small shipping fee of $8.

Expedited shipping to Canadian destinations and all U.S. orders are shipped via UPS (regular, signature and expedited shipments).

Please note that if a P.O. Box address is provided, the recipient's telephone number must be included on the label. All P.O Boxes will be shipped via Canada Post.

Orders being shipped to the US may be subject to a customs inspection and fees. In the event that customs fees, brokerage fees and/or taxes are applied to your order, these are the responsibility of the purchaser. We do not pay for duties and/or taxes, nor can we control delays due to customs and import laws. A shipping refund will not be given if your package is delayed beyond our control.

We currently do not ship our products outside of North America.

Returns

We cannot modify or cancel an order once it has been processed and shipped. This is because shipping is done by UPS and we do not have the ability to intercept orders after they have been shipped out.

Within 30 days of purchase, you may return all unopened items for a full refund.*
Within 30 days of purchase, you may exchange all gently-used opened items for a refund.
After 30+ days of purchase, all items are final sale and cannot be returned
All accessories are final sale.

Our goal is to help you find products that you and your skin will love! If you have any questions or concerns, please contact our Customer Service Specialist team at hello@cocoonapothecary.com.

To initiate a return, please email us at hello@cocoonapothecary.com prior to mailing any products; otherwise, we will not be able to offer a reimbursement or store credit for any products shipped to us. In your email, please include the following information:

Your order number
The item you would like to return
The reason for the return
Please note that once your items have been received and processed at Cocoon Apothecary, we will inspect the condition of the item(s). If the condition of the item(s) accurately matches the description you provided to our Customer Service team, we will then initiate a refund to your original payment method or provide you with a store credit via email.

Cocoon Apothecary will not refund the cost of shipping fees on your original order. The customer is responsible for all fees related to the return. Cocoon Apothecary will not pay duties, brokerage fees or taxes on return shipments. In addition, all returns must be sent with a tracking number. Before returning an order, please email hello@cocoonapothecary.com for further instructions.

Once your items have been received at Cocoon Apothecary and processed, you will receive an email notification letting you know your refund has been processed.

Please allow up to 7 business days for the return to be processed by your financial institution.

If we perceive an order to be fraudulent, we will place the order on hold. We will then email and/or call the customer using the contact information provided at checkout to confirm the order. If we do not hear back within 2 business days, we will cancel the order.

Any additional questions? Contact hello@cocoonapothecary.com
Bottle Return

Cocoon offers a convenient bottle recycling program. Our customers can return their containers to our headquarters or ask one of our local retailers if they participate in the program. The bottles are sanitized and reused, while the pumps and caps are collected for recycling through one of our trusted partners. The materials are separated, cleaned and then upcycled into new products.
View full details
Jojoba Beads
BOTANICAL NAME: Simmondsia sinensis 
DESCRIPTION: Jojoba is a perennial shrub or small tree that grows in the arid and semi-dry desert regions of southern California, southern Arizona and northern Mexico. Its unique make-up of pure monounsaturated liquid wax esters consisting of long chains of fatty acids and alcohols makes jojoba a golden liquid wax rather than an oil. Native Americans have used jojoba for its healing properties for centuries. The Pueblo tribe, native to Mexico and southwestern U.S.A used the wax from the crushed seeds for their hair and skin. Jojoba plants have been grown commercially since 1979. Jojoba wax in its fully hydrogenated form is referred to as Jojoba beads. Jojoba beads are perfectly spherical in shape and are odourless and colourless. They are perfect exfoliators as they are gentle on the skin and are effective without being abrasive. The beads are 100% biodegradable. 
FOUND IN:  Petal Purity Exfoliating Facial Cleanser
Lavender Essential Oil
BOTANICAL NAME: Lavandula (from the Latin word lavo meaning to wash-because of its use in soaps) Angustifolia (narrow-leaved)
EXTRACTION: Steam distillation
DESCRIPTION: The lavender plant is a shrub that produces small, purple, fragrant flowers.  It is a hardy perennial that is grown in several different climates and countries with the largest producer being France. This herb is steeped in human history, from ancient bathing rituals to traditional wedding bouquets symbolizing devotion and purity. Always used to perfume, to cleanse, and to heal, lavender was also added to smelling salts in Victorian times, and clutched by women in labour for strength and courage. The birth of modern day aromatherapy can be attributed to lavender. Chemist Rene-Maurice Gattefosse (1881-1950), who coined the term "aromatherapy", was in a terrible lab accident that left him with a severely burned arm. He successfully treated it with lavender oil and began a lifelong study of essential oils. Lavender oil contains linalool and linalyl acetate  that combine to create soothing properties to calm redness and irritation. The aroma is a clean, herbal, floral.
KEY COMPONENTS: Linalool and linalyl acetate
FOUND IN: CLEANSE - Tea Tree & Aloe, MOISTURIZE - Juniper & Hemp, Petal Purity Facial Cleanser, Petal Purity Exfoliating Facial Cleanser, Touchy Feely Body Lotion, Touchy Feely Hand Soap, Touchy Feely Bubble Bath, Bath Cube - Lavender, Bath Cube - Spruce Flora, Bath Salt - Lavender, Bath Salt - Spruce Flora
Coconut Oil
BOTANICAL NAME: Cocos (from the Portuguese word coco meaning 'grinning face' based on the appearance of the fruit) nucifera (from Latin, nut-bearing). 
EXTRACTION: Unrefined, cold pressed
DESCRIPTION: The coconut palm, or Cocos nucifera, is a tree that is found in tropical climates across the globe.  It is thought that these trees originated in the Indo-Malaya region, however coconut fruits have dispersed around the world by humans as well as ocean currents.  The flesh of the fruit from coconut palms is extracted and cold pressed in order to obtain an oil rich in fatty acids and vitamins. 
KEY COMPONENTS: Lauric, caprylic, and capric acid 
FOUND IN:  Kahuna Body Lotion, Petal Purity Facial Cleanser, Petal Purity Exfoliating Facial Cleanser, POMADE - Bay Rum, POMADE - Muskoka, SHAVE - Fir Balsam & Clove, MOISTURIZE - Juniper & Hemp, Coffee Scrub Bar Soap, Lavender Bar Soap, May Chang Bar Soap, Peppermint Bar Soap, Patchouli Bar Soap
Almond Oil
BOTANICAL NAME: Prunus (the Latin name for Plum Tree) amygdalus (from names of the parents) dulcis
EXTRACTION: Cold pressed
DESCRIPTION: The Almond tree is native to the Mediterranean climate region of the Middle East, Indian subcontinent and North America.  The Almond tree is believed to have been one of the earliest domesticated fruit trees, dating back as early as 3,000 BC.  Nestled in the tree's green, fuzzy, apricot-like fruit is the almond nut.  When pressed, the almond produces a golden, slightly viscous liquid with a mild marzipan scent.  It boasts a host of healing properties as it contains healthy fats, fiber, phytochemicals, vitamins and minerals.  Due to its high oleic acid content, this allows the oil to penetrate deeper into skin, providing greater nourishment and better results when used.
KEY COMPONENTS:  Oleic acid, linoleic acid, squalane, tocopherol, and phytosterols (sitosterol, campesterol and stigmasterol)
FOUND IN: Eyewaken Eye Cream, Magic Bean Body Lotion, Petal Purity Facial Cleanser, Petal Purity Exfoliating Facial Cleanser, Coffee Scrub Bar Soap, Lavender Bar Soap, May Chang Bar Soap, Peppermint Bar Soap, Patchouli Bar Soap.
Customer Reviews
Write a Review
Ask a Question
11/01/2022
Peter

Canada
Excellent Cleanser
An Excellent cleanser that's non-irritating from an Excellent Company!
10/20/2022
Brian

Canada
Love this
What a great product, gentle exfoliation without drying out your skin, perfect product.
09/15/2022
Alisa M.

Canada
Highly recommend
Highly recommend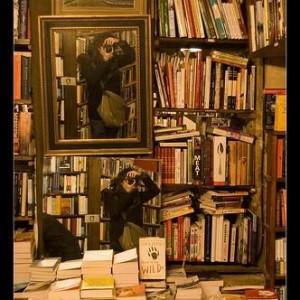 DB
09/12/2022
Deborah B.

Canada
Essential nighttime for me
Smallest amount leaves my face smooth and soft and in my favourite light fragrance
08/24/2022
Andrea S.

Canada
My fave
This is my 3rd bottle and absolutely one of my favorite cleansers. Removes mascara but doesn't dehydrate, and gentle enough exfoliants for everyday use! The only reason I removed 1-star is because the pump stops working quite fast and I have to keep unscrewing the top to get to the cleanser.
04/21/2022
Jane D.

Canada
I love the product and will absolutely buy sgainn
Excellent friendly informative
03/08/2022
Katrina M.

Canada
Great Exfoliating Cleanser
My husband and I love using this gentle exfoliating cleanser weekly to supplement our daily cleanser. Always makes the skin feel buffed and fresh afterwards.
03/02/2022
Leah G.

Canada
Great stuff as usual
I love this cream. It's the only one I use.
01/26/2022
Amanda M.

Canada
My face feels great!
Love this product paired with rosy cheeks.
01/22/2022
Linda C.

Canada
Cleanser
Have used it before and love it
12/31/2021
Pat B.

Canada
Clean & happy face
It feels so great on my skin ❤️
11/30/2021
Jamie S.

United States
Just what I was looking for
I like the product a lot. There's enough exfoliant to feel thoroughly cleansing, but not so much that it's too rough on your skin. My purchase of this product was from an EWG recommendation, and I have been happy with it.
11/24/2021
Inge B.

Canada
Wonderful Cleanser
First time buying this and definitely buying it again. Cleanses, exfoliates and leaves my skin feeling clean and hydrated at the same time. I have sensitive skin and this hasn't bothered it at all. Thank you :)
09/14/2021
Rebeca M.

Canada
Such a wonderful fragrance
It's a great exfoliator. The fragrance is the best part of it! You will feel like having a Spa experience.
09/03/2021
Zeljka L.

Canada
Petal Purity Exfoliating Cleanser
I am amazed with all COCOON products. The particular product is so gentle on my face, since I have been using it, now for a tree weeks, I do not have any acne which I used to have it before I discovered this company. I use toner, milk cleanser, Nordic Boost Serum, Carotene booster, eye cream.
09/07/2021
Cocoon Apothecary
We are thrilled about your results!! Thank you for sharing and trusting us with your skin!
09/03/2021
Jodi T.

Canada
Love this product have used for years
Great service (to my door next day as I'm local!)...my fav and only facewash!
09/03/2021
Cocoon Apothecary
We are so happy you love this cleanser. Enjoy
08/11/2021
Sausan S.

Canada
Love it
Amazing, my go to cleanser! Leaves my face so smooth
08/11/2021
Cocoon Apothecary
We are so happy to hear you love this cleanser!!
08/03/2021
Chelsea K.

Canada
Cleanser
Love this cleanser. My face feels so clean and smooth after using it. I feel like it has also helped calm some acne. Will be purchasing again once I run out.
08/01/2021
Jaimie C.

Canada
Great Cleanser!
Smells so good and leaves my skin so soft.
08/03/2021
Cocoon Apothecary
We love that you love it!!
06/10/2021
Beverly Y.

Canada
Great Product
I like everything about this product. Gentle on my skin, feels clean and soft but not dried out after use. Important for my mature skin. Even smells great! This company is environmentally aware which wins a thumbs up from me. Will definitely order again. Highly recommended